Videos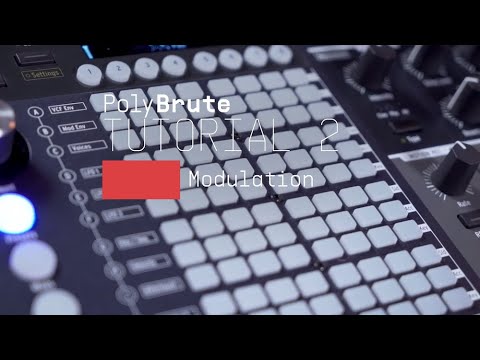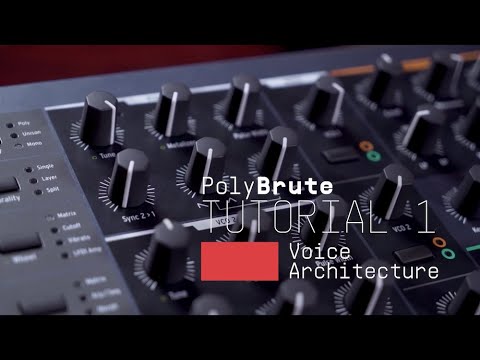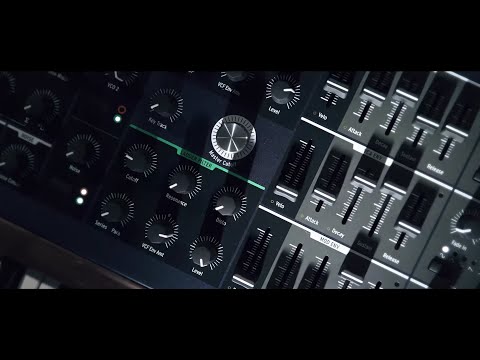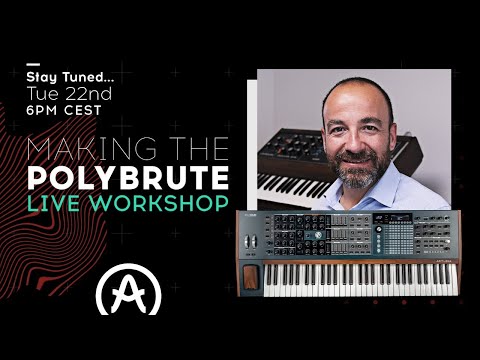 Sound Corner
Cool-Brute
A funky jazz track based on the "Wurlinet" preset, which uses morphing to transform a "Wurlizer" style electric piano sound into a clavinet! The drum parts were also created entirely on the PolyBrute.
Spovtnik
A trip into orbit using 9 Polybrute instances. Based on a string ensemble sound (Solistrings), a sequence (Spovtnik), and a lead sound (Mini Lead).
Lost In Space
An ambient track created on one of the early Polybrute prototypes in summer 2019. It is made up of 6 different sounds played successively live in audio on a DAW. The sounds on this track use no external effects or additional synthesis sources - it's all PolyBrute.
Ghost
A dark progressive psytrance composition, with a triple-layer pad doing the heavy lifting on the atmosphere front. It uses 10 instances of the PolyBrute, with the kick and drums coming from my personal samples.
Bridges
A dreamy ambient track reminiscent of the deep atmospheres of old-school Berlin music. This track is based on 4 PolyBrute instances demonstrating the extensive possibilities of morphing, most notably with the "PPG 4.0" preset.
Between Ice And Fire
A track typically in the spirit of Massive Attack using 6 instances of PolyBrute to demonstrate the full extent of its power and rich sound.
Poly Synergy
This minor melodic tune is made of 9 Polybrute presets sounds from Lily's bank, and a conga loop for a richer percussion section. All effects are internal to the PolyBrute: no external plugins were used except Ableton Live 10's compressors.
Softness
A bewitching melodic track showing the spatial and ambient side of the instrument. A multitude of sounds, including "13 VCOs", a pad sound "First Snowfall", and 2 Sequences: "Floating points" and "Granular Freelance". Everything but the percussion is made on PolyBrute.
Mars Geology
A simple and straight techno track. Everything but the kick is coming from the PolyBrute. Based on the "Pulsar" preset with some SFX presets like "FX Hoover" and "Massacre".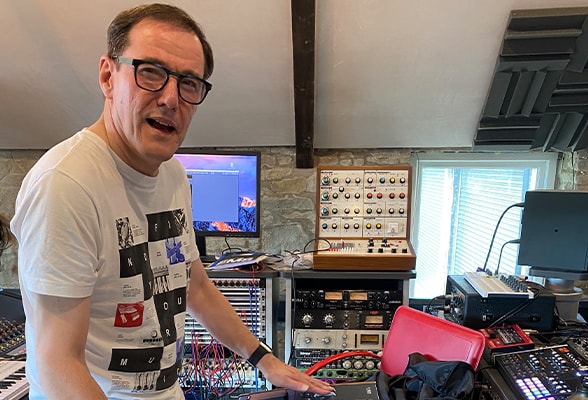 Artists Corner
Arturia have done it again! The brand new PolyBrute is the synth the world's been waiting for. The 6 voice PolyBrute is the most inspiring synthesiser I've heard in a very long time. It really does sound amazing. Tweaking is a breeze and very addictive thanks to the eye-catching 8 x 12 matrix panel inherited from its grandad, the MatrixBrute .This makes it easy to keep tabs on the exceedingly deep modulation routings the synth offers. Much more than the sum of its parts. The PolyBrute may well be the best thing to happen this year. The best Brute yet.
Stephen Morris
( Joy Division & New Order )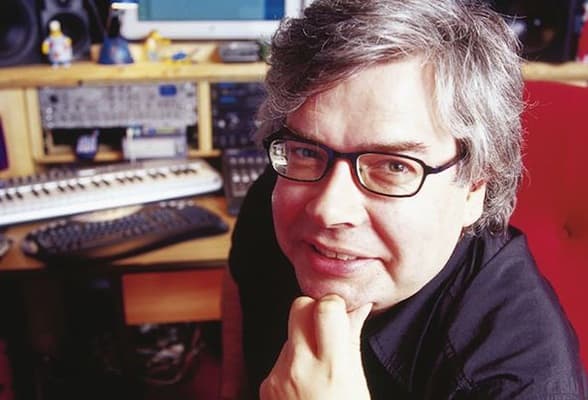 Artists Corner
Take a touch of matrix, add a load of poly, stir it all together and what do get? Richness by the spadeful that's what! Unison as big as a house one moment then pads as delicate as the wind. An absolute peach of a keyboard and my new best friend.
Roger Lyons
( Producer - Composer (Alt-J / Oscillator Hell) )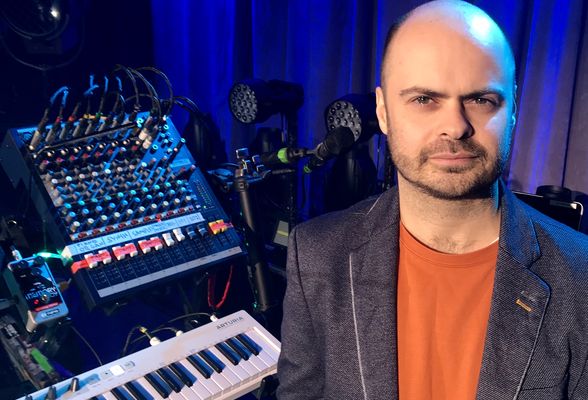 Artists Corner
As soon as I played the PolyBrute, just flicking through some of the many presets, I was sold. It sounded so alive and expressive and was much more fun to play than other modern polys out there.
Nick Baines
( Kaiser Chiefs )