This is V Collection 7.
24 timeless instruments lovingly recreated in software, and modernized with contemporary features. They were cutting edge in the 60s, mind-blowing in the 70s, awe-inspiring in the 80s, they're at the heart of today's hits, and they'll help you shape the sound of tomorrow.
Start the next chapter
These instruments are touchstones of their time, but through the magic of software and our advanced modelling technology, we were able to supercharge these legends with 21st century features.
Turn a classic monosynth into a polysynth at the flick of a switch. Load your own samples into a vintage sound engine with drag and drop. Add oscillators, add filters, add modulation and effects. You can enjoy these instruments however you want: in their original spec, with all the contemporary updates, or somewhere in between. The choice is yours.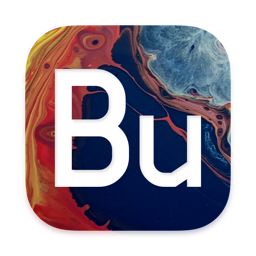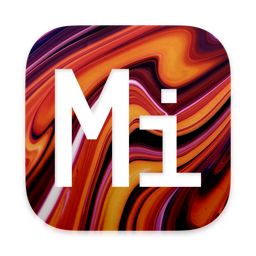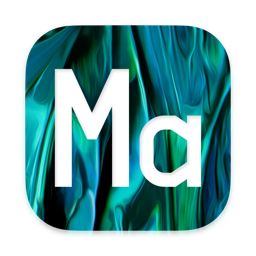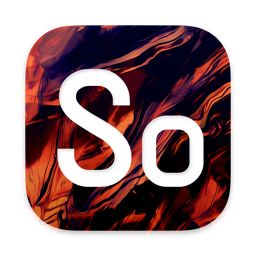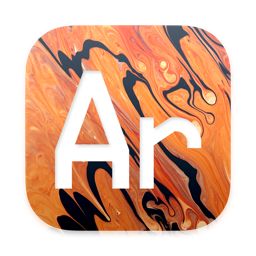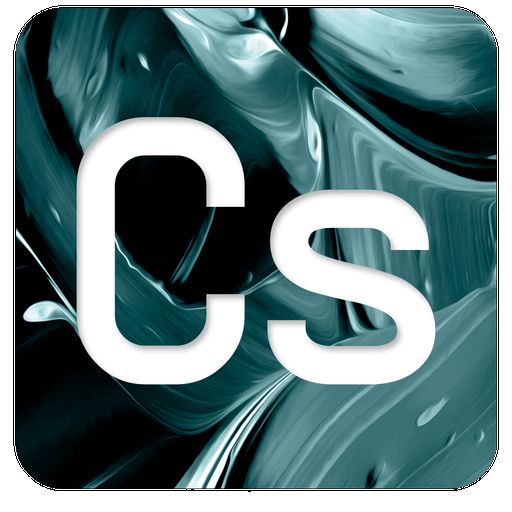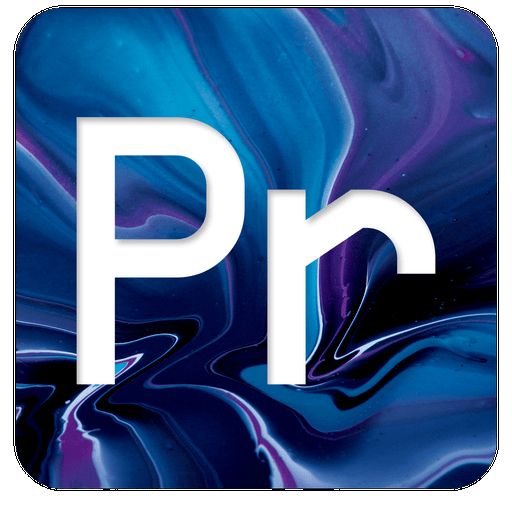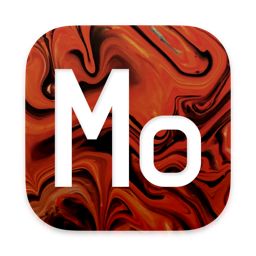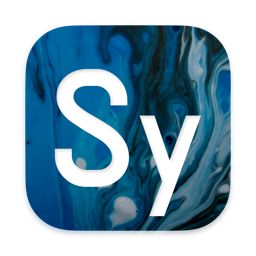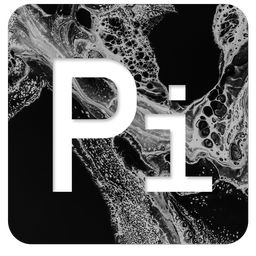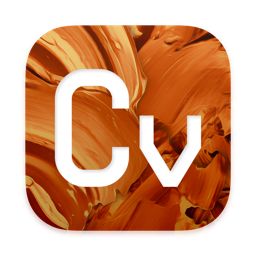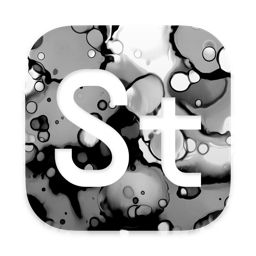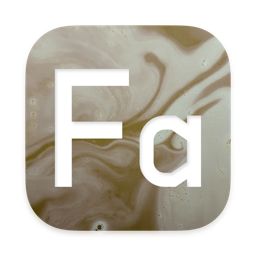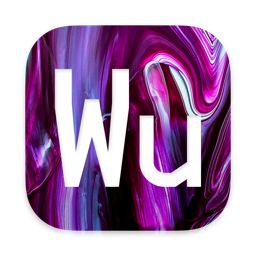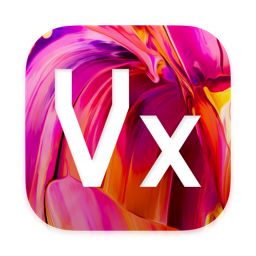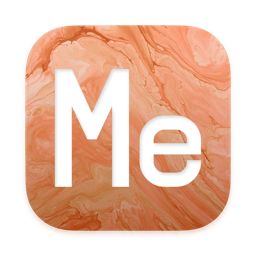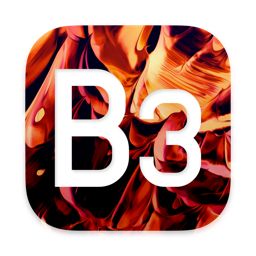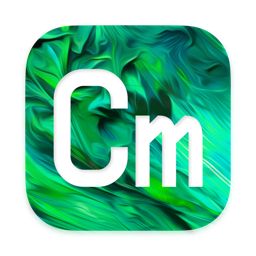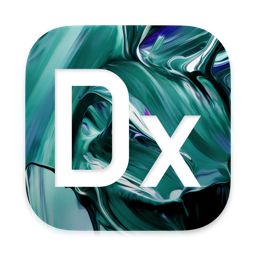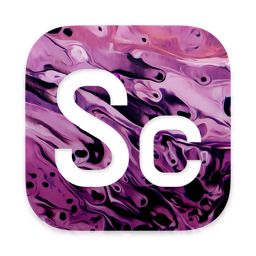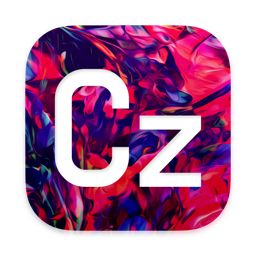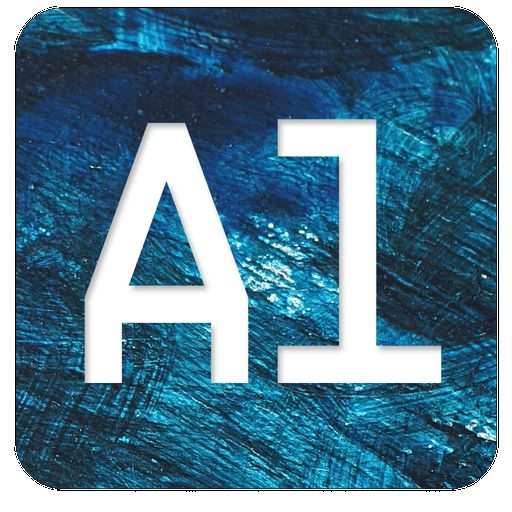 Every instrument also has an extensive preset library with smart tag-based browsing, and thanks to Analog Lab, access to a constantly evolving Sound Store where you can customize your setup with signature sounds of current synth heroes, and tributes to the all-time greats.
The next chapter in the music history books hasn't been written yet, but V Collection 7 puts the pen in your hand.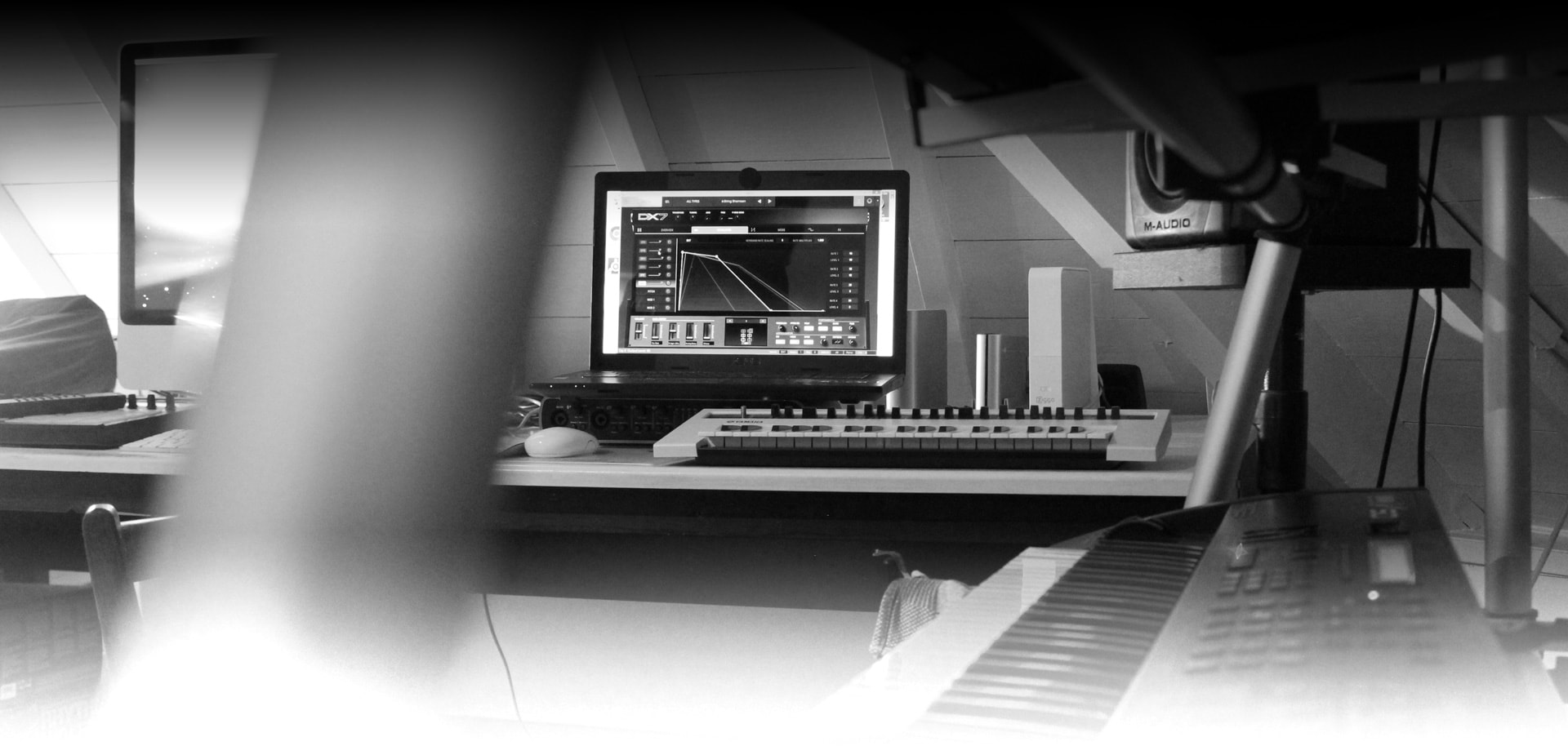 Loved around the world
V Collection 7 is our flagship title, and has become the absolute reference point for software synth and keyboard emulations.
The biggest artists of our time, their producers, their engineers, and their studios love the sound of our software instruments, and their vibrant sounds are found in countless chart toppers and hit film scores.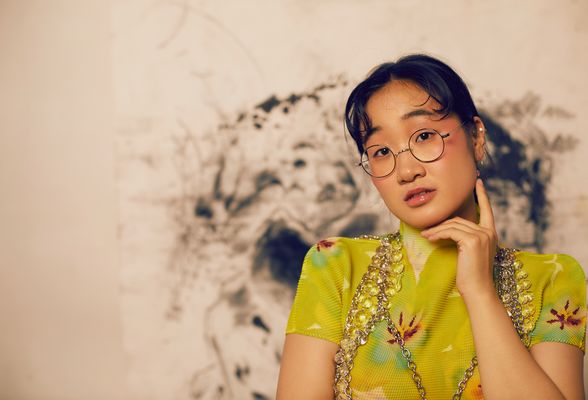 Artists Corner
The V Collection has simplified my studio workflow - all I need is a midi keyboard to play all the vintage synthesizers I've ever wanted to have in the studio. It sounds great and is perfect for writing on the road.
Yaeji
( Musician / Producer )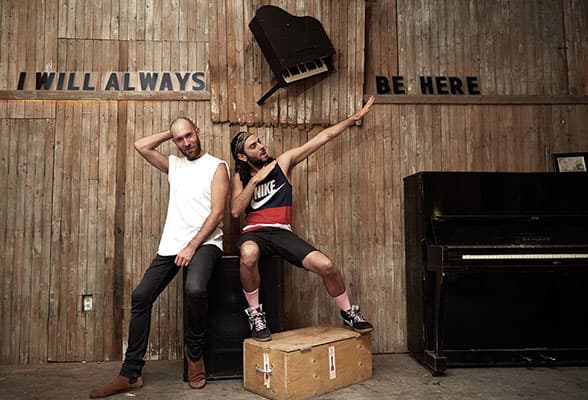 Artists Corner
Now in 2015, our Crew Love family has grown to 15 strong and have all learned to use the Arturia V Collection Classics when we collaborate and do our funky thing! Thank you Arturia for making the virtual experience so fun and alive.
Wolf + Lamb
( Crew Love )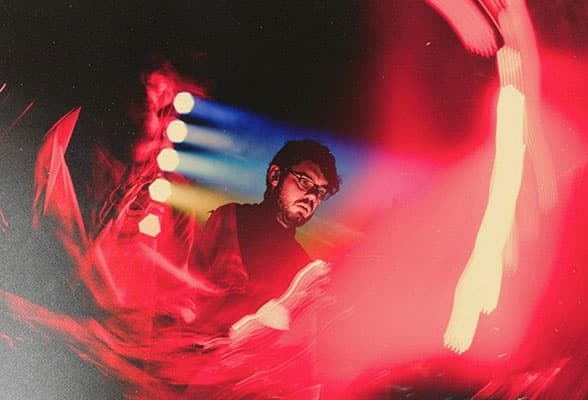 Artists Corner
I first heard about Arturia when reading an interview with Joe Goddard from Hot Chip. I had always marvelled at the rich synth sounds on their first couple of records, and assumed (naively) that they used a lot of analog synths. Scouring ithe net I came across this interview where Joe mentioned that they had used the Arturia Modular V emulator almost exclusively on some of my favourite tracks - which meant that maybe I too could get some of those sounds without having to spend thousands on hardware. Investigating that one synth then led me to all of Arturia's products, which are uniformly well-designed, intuitive and fun to use.
Tim Shiel
( Gotye )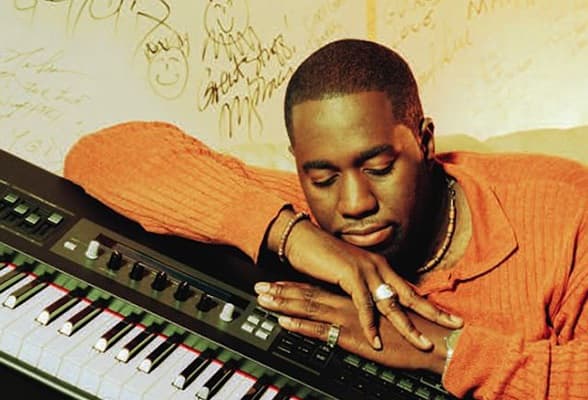 Artists Corner
And for anyone who knows about the ARP 2600 keyboard it will NEVER get any closer than this, forget about it.
Tim Carmon
( keyboardist )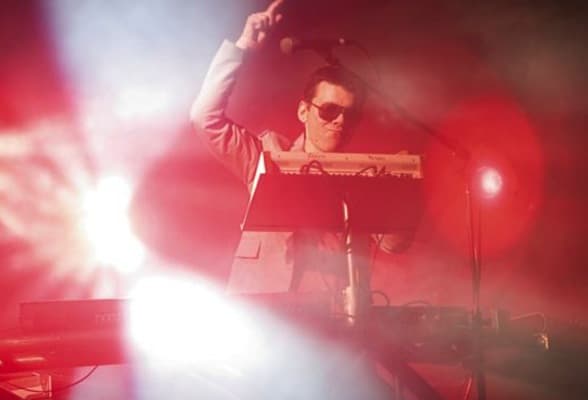 Artists Corner
Arturia is leading the pack in effectively allowing you to pull up the biggest and the baddest synths in the history of electricity inside your DAW. We can't say enough of how impressed we are with the Jupiter-8V, ARP2600 V, CS-80V and the Mini V.
The Crystal Method
( Producer - Composer )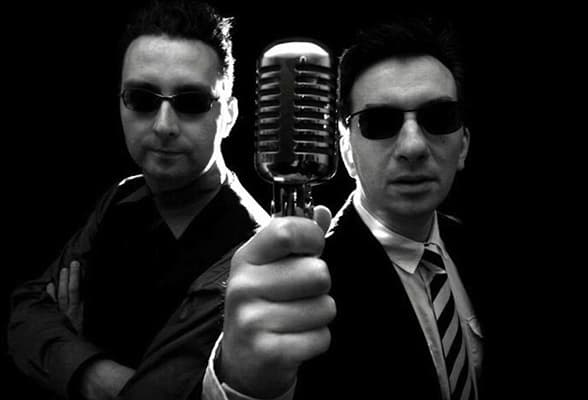 Artists Corner
A lot of people ask us how we are able to afford all these old vintage synths we use in our songs. In fact we use mainly the Arturia V COLLECTION to create our music. It?s just incredible how* *authentic they sound and how easy they are to use.
Suicide Booth
( DJ/ Producer )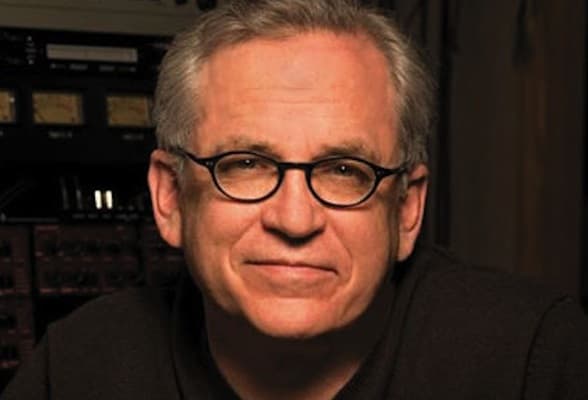 Artists Corner
Arturia instruments have been changing the way I work and changed my music. I'm a big fan of old synthesizers and Arturia Products are really making my work flow. And the sounds that I have in my head, I'm now able to get them to live.
Steve Porcaro
( Toto )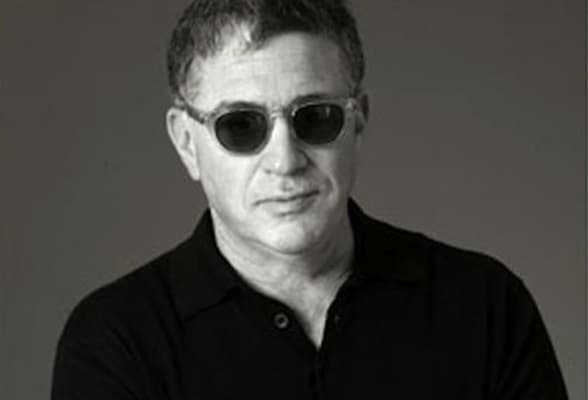 Artists Corner
The synths sound so great. I'm a purist, and I wouldn't use them if I didn't think they were that good. I'm not saying that we are not using analog instruments anymore but the analog synths are primarily what we are using now.
Steve Lindsey
( Producer - Composer )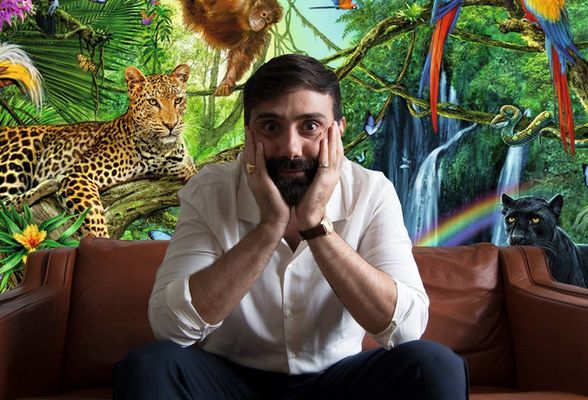 Artists Corner
Arturia is surprising me every year.. They are giving us the sounds, the power and the fun of beautiful machines like the Easel and the CMI for a fraction of the price and footprint.
Stefano Ritteri
( DJ/ Producer )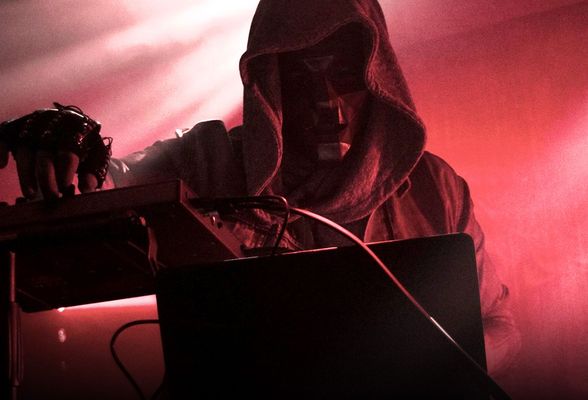 Artists Corner
The sheer joy, mystery and undiscovered potential I feel when browsing through V Collection is incomparable. It's like a collection of my childhood dreams in fully editable form, ready to be unleashed.
Starcadian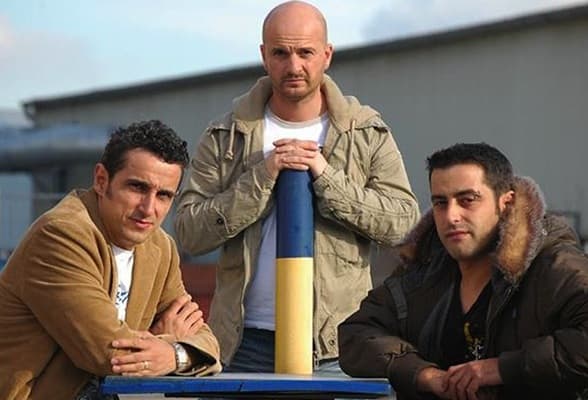 Artists Corner
Without the Arturia V-Collection I simply could not do what I do. Whatever style I am working in, whatever I need, I find it in the V-Collection, and in abundance. The depth and power of the sounds is simply breathtaking. There is no question, Arturia ROCKS!
Soul Seekerz.
( DJ/ Producer )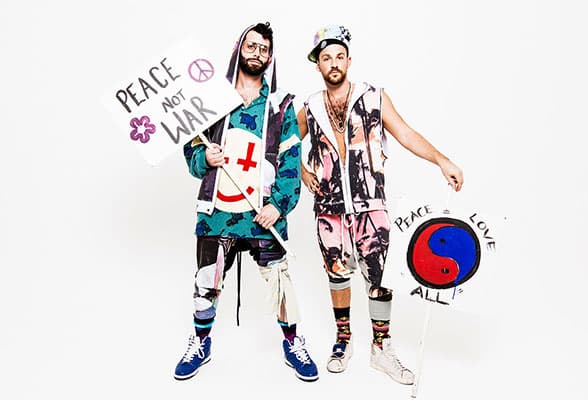 Artists Corner
Arturia has played a heavy hand in defining the sound of Crew Love. These plug ins come so close to the real thing, they're practically a demo for the outstanding vintage synths they represent. The Prophet V has been our go-to soft synth for driving bass lines, and the Oberheim? for that never-ending palette ideas. Before we owned real Jupiter 8's we practiced and learned the functionality on the Jupiter-8 V2 soft synth. But it would take an octopus in the studio to control all the automation you can with this incredible software!
Soul Clap
( Crew Love )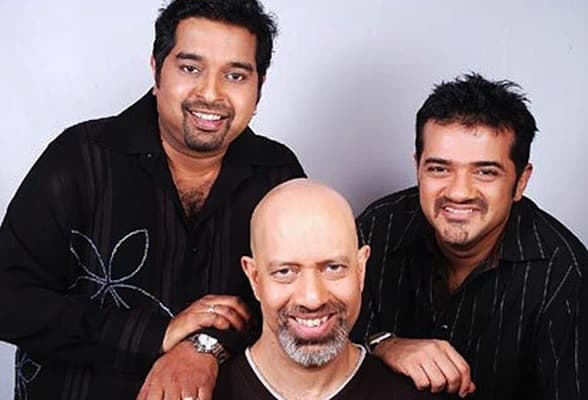 Artists Corner
The Arturia synths are perfect for the background scoring of the sound-tracks we produce here at Bollywood... For people who have worked with the original machines like us, the Arturia recreations are just top-class.
Shankar Ehsaan Loy
( Producer - Composer )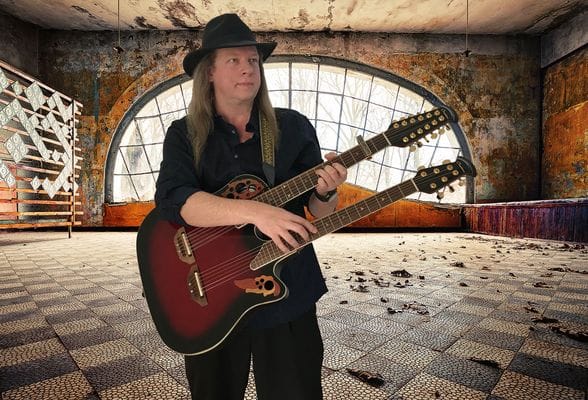 Artists Corner
V Collection has literally saved the album I'm writing with Jon Anderson by replacing a room full of many of the original synths I was using with those that Arturia has modeled. The sounds in the V Collection stand up incredibly well next to the originals, with modern functionality that wasn't possible when they were made.
Sean McKee
( Composer )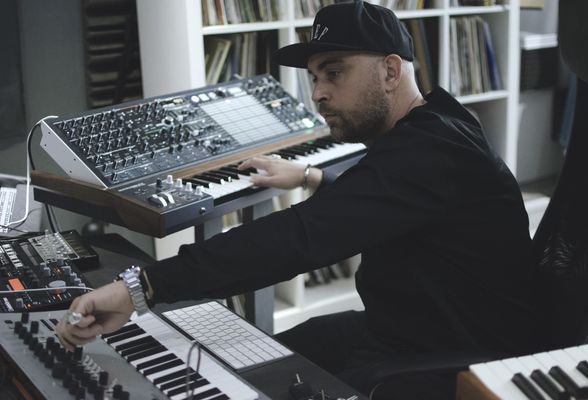 Artists Corner
Arturia plug-ins have always been an essential weapon for my productions for years. The VST's are easy to use, intuitive and powerful; the new V Collection is something special with even more detail and character.
Sasha Carassi
( Producer )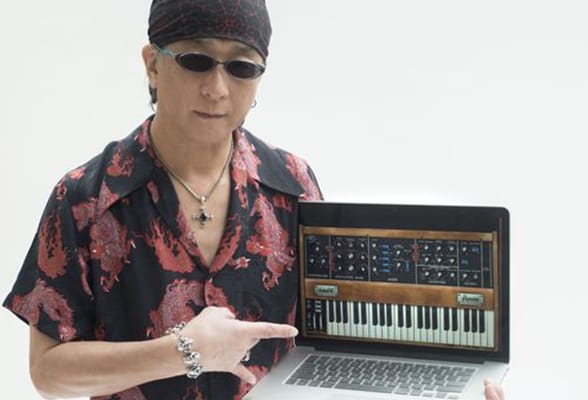 Artists Corner
Arturia's V-Collection is the best Soft Synth sound ever! I'm very happy about the whole package. It has changed the way I record and perfor Very impressive. You can hear on the new Spock's Beard albu
Ryo Okumoto
( Keyboardist / Producer - Spock's Beard )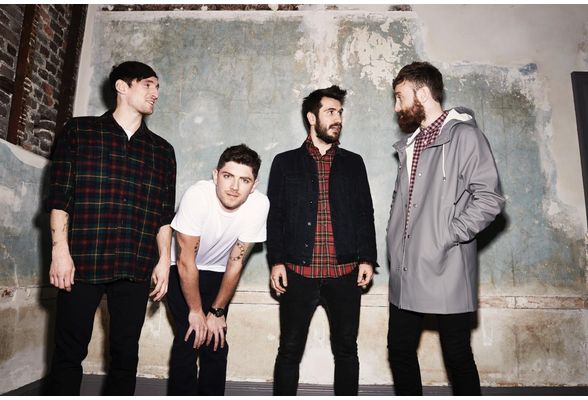 Artists Corner
Millions of drones. Complete limitless endless depth. A whole new world of creativity that's easy to navigate and make the things you want to happen, happen. So much fun.
Ross McNae
( Twin Atlantic )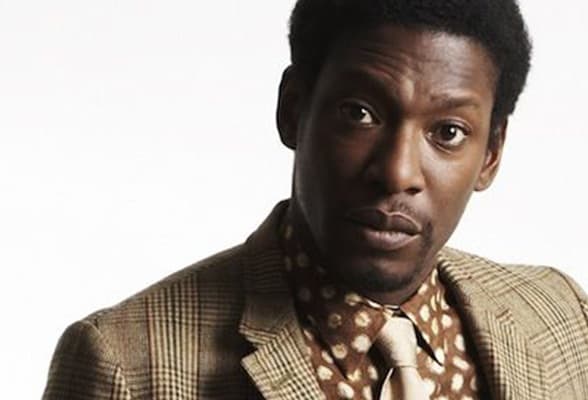 Artists Corner
The Arturia V collection has revolutionised the way I work away from my studio. Even when you have access to vintage synths, the Arturia collection is my first point of call, due to the speed that I can dial up my favourite settings. The sound is incredible and they're faithful to the originals. Now I have a Mini V in every hotel that I visit.
Roots Manuva
( Producer - Composer )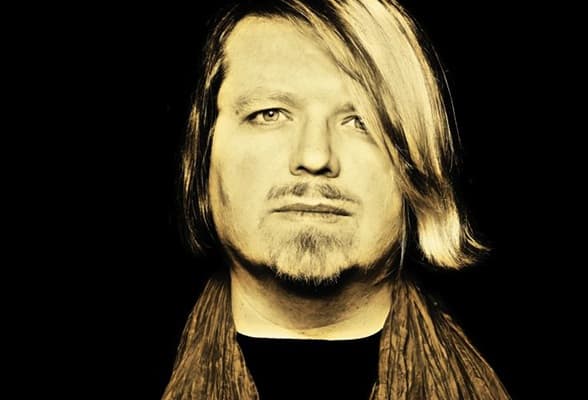 Artists Corner
I don't know any production from myself, from the last 2 years without Arturia plug ins !! Its always one of the first things I open during the session.
Robert Babicz
( DJ/ Producer )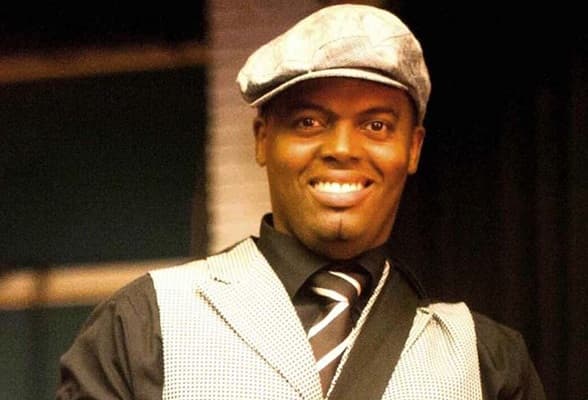 Artists Corner
If you are looking for a plug in version of your favorite old school analog synths, hands down, the V collection is what you want, better yet, what you need. Having access to the amazing sounds of the Arp 2600, the Jupiter 8, the MiniMg, and much more, all-in-one on stage, is a relief. Don't sleep on this one, get the V Collection.
Ric'key Pageot
( Madonna )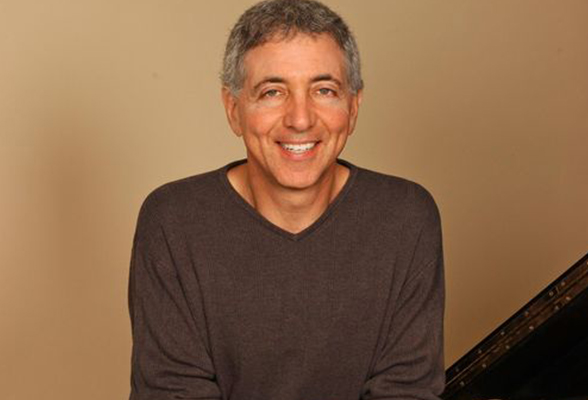 Artists Corner
The Arturia V Collection of vintage synthesizers and pianos are amazing! To have all of those great keyboards a button press away, and... hidden all in one computer is a miracle. Now I can't work without them!
Randy Waldman
( Pianist (Barbara Streisand / Ray Charles / Beyoncé ) )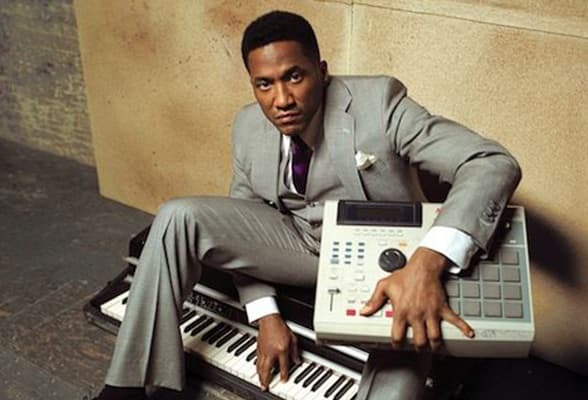 Artists Corner
I am a stickler for the old synths so much that I have just about every keyboard of importance. Now with the VCollection, these damn keyboards are collecting dust!
Q-Tip
( Producer - Composer )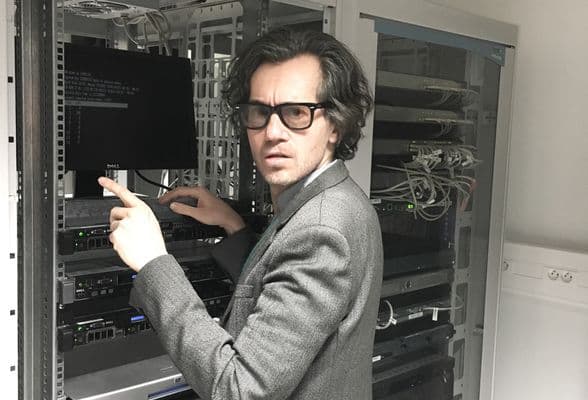 Artists Corner
It's a Master Stroke
Phoenix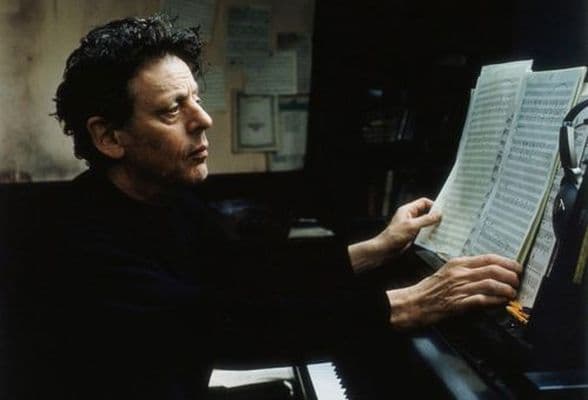 Artists Corner
V-Collection 5 has been an invaluable resource in recreating the sounds we used in the original Philip Glass Ensemble pieces during the 70s and 80s. The interface is easy to use and sounds just like the original units
Philip Morris Glass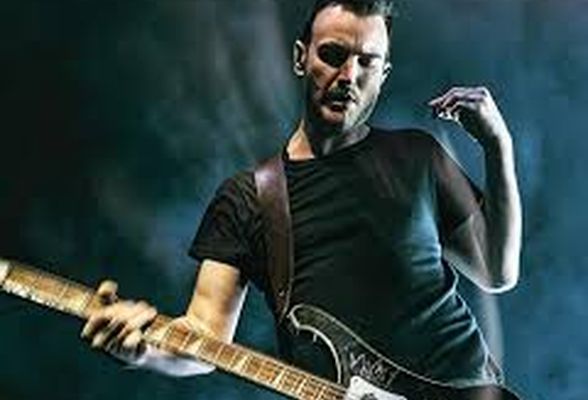 Artists Corner
The presets are great - you have the bass sounds, the lead sounds, so you can literally go straight to bass sounds, tweak it, cut off resonance, and you've got what you want very quick - it's pretty amazing.
Paul Wilson
( Snow Patrol )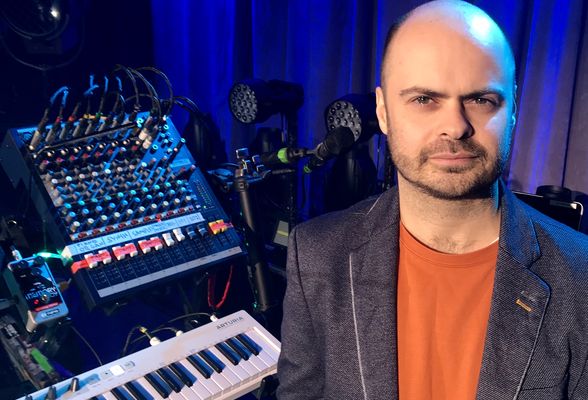 Artists Corner
I'm a big fan of the Farfisa V and Vox Continental V both when we're writing and performing live. So much energy in them and they sound fantastic without any processing. And the new Synthi V lets you explore this rare and brilliantly unusual synth
Nick Baines
( Kaiser Chiefs )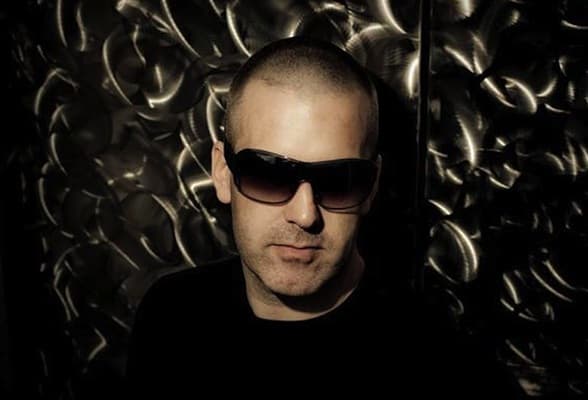 Artists Corner
Arturia is leading the revolution of digital hybrid technologies in the audio spectrum of our age, and set the platform for truly amazing days for home and professional producers alike. The V-Synth collection is all you need to bring that classic 'analogue' realism back to the modern day workflow.
Nathan Vinall aka Skynet
( Kraken )
Artists Corner
It's amazing how close the V Collection synths sound to the real thing, without the hassle, tuning, or maintenance of the hardware versions. This is an essential bundle.
Morgan Page
( DJ/ Producer )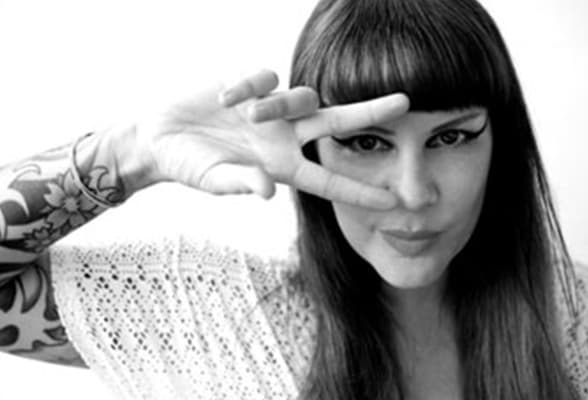 Artists Corner
Arturia has managed to stick as closely as possible to the analog sound. There are no better products in my opinion on the market. This is a revolution because we can now create from anywhere with a record close to mythic instruments. And I am particularly proud that the company is from my hometown.
Miss Kittin
( DJ/ Producer )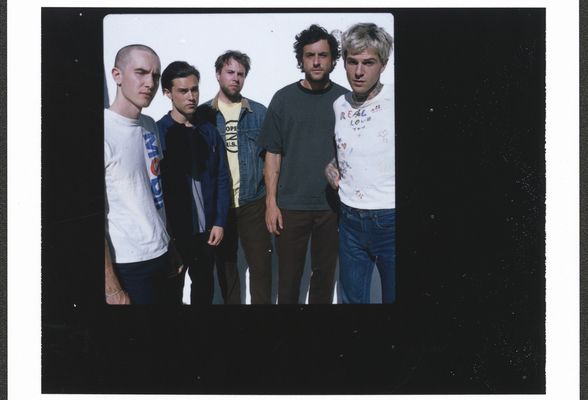 Artists Corner
I'm a big fan of Arturia. The synths in the V-Collection are exactly what I had been looking for. You immediately get a great tone without having to tweak the sound. I'll be using Arturia for a long time.
Mikey Margott
( The Neighbourhood )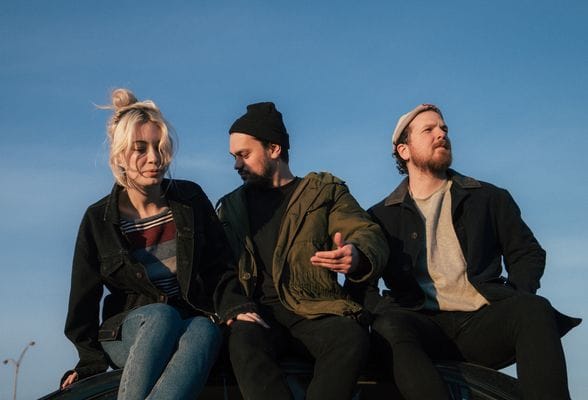 Artists Corner
The Mini-V and the Prophet-V are our go-to synths when we start a project. We particularly like that the Mini-V is so light and that both synths have nice filters allowing us to get those deep and soft sounds. The sounds we get out of the V Collection as a whole are just huge, deep and very wide. The challenge is to fit as many as possible in the mix.
Men I Trust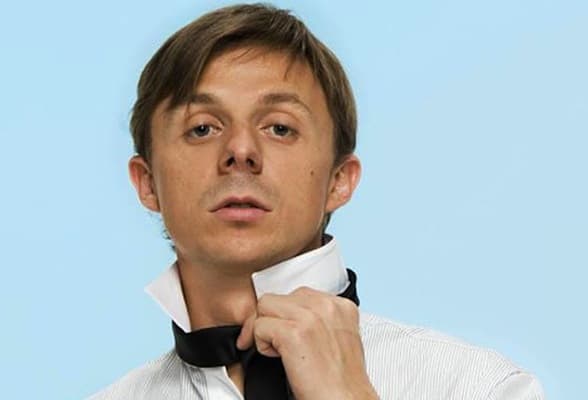 Artists Corner
Thanks to the Arturia V-Collection and its state-of-the-art TAE audio engine, the analog gems of the past are now accessible to every DAW user out there, which means a great deal of sound and attitude combined with all the advantages of today's technology… All in all, a pretty nice addition to any studio, even when you actually work with real analog beasts as I still like to do.
Martin Solveig
( DJ/ Producer )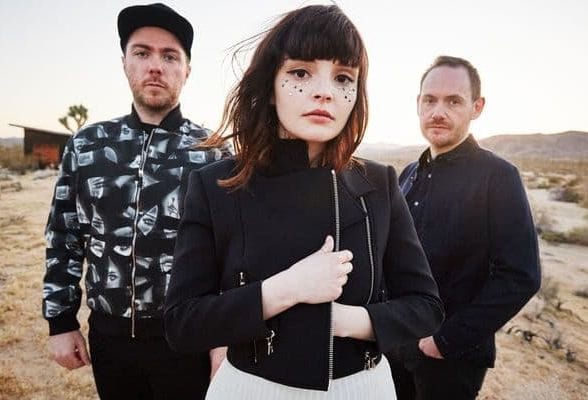 Artists Corner
In order to stay inspired whilst writing on the road it's key for us to have access to a wide array of hyper realistic, analogue modeling soft synths. The V collection 5 gets closer to the real thing than anything else out there.
Martin Doherty
( Chvrches )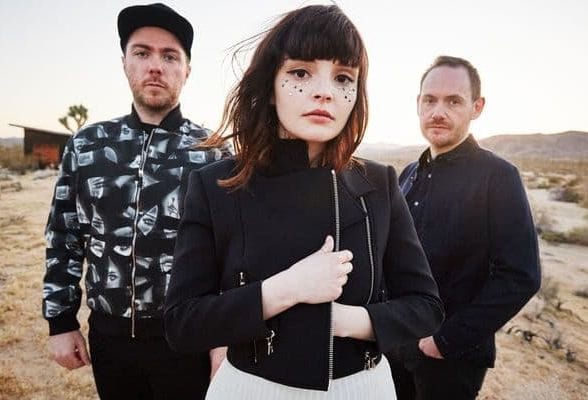 Artists Corner
I'm particularly excited to see Arturia bring the legendary sound of the EMS Synthi to a wider audience. Its aggressive edge stands out in an exciting way and cuts right through a mix - it's ideal for lead lines and featured arpeggios, just like its hardware namesake.
Martin Doherty
( Chvrches )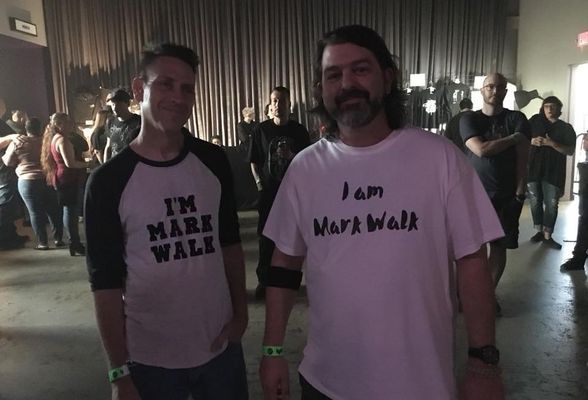 Artists Corner
There is not a single track on the last 2 ohGr albums without an instrument from V Collection. The instruments and sounds added in every update seem to always inspire a new writing binge.
Mark Walk
( Skinny Puppy )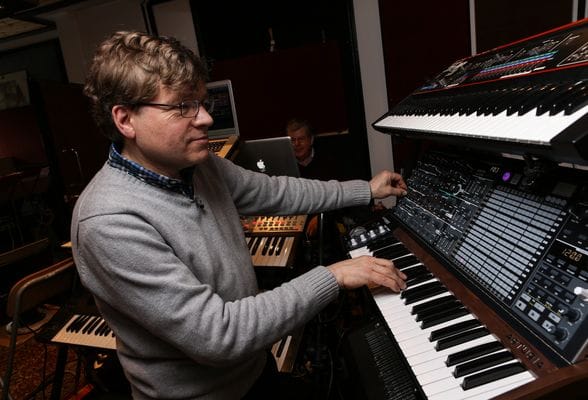 Artists Corner
It's always great to see new virtual instruments from Arturia. This time around I've been enjoying the CZ (not a synth I am entirely familiar with, and it seems I've been missing something!). But the Synthi V is a special treat - it looks much like an original Synthi A but under the hood there are more modulations not previously possible unless your original has been heavily modified. As my own VCS3 has… so I've been having great fun stacking Synthi V oscillators and feeding them into my VCS3 for a more Synthi-100 vibe! This will get a lot of use, I am sure.
Mark Ayres
( Radiophonic Workshop )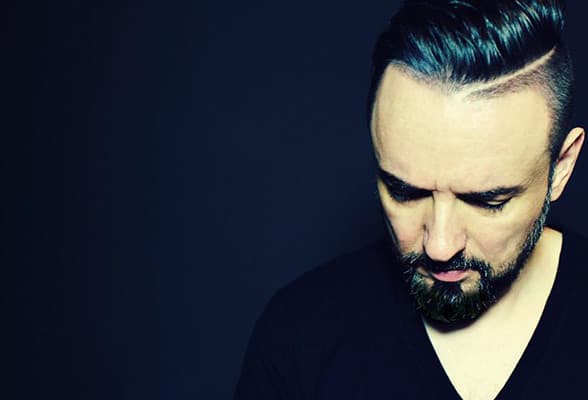 Artists Corner
A while ago I searched all synths which are part of the V collection on Ebay in order to find out what people are currently willing to pay for machines like the Arp 2600 and the MiniMg. The price for all machines in total is ridiculous. The Arp 2600 is in example available for 10.000 $ if some one is willing to sell it anyway. So I can highly recommend the Arturia V collection to all curious producers who want to explore the infinite possibilities of the i.e. Oberheim? SEM, Jupiter 8 and Prophet 5. Of course the original machines always have their special and unique charm but the way the engineers of Arturia virtually re-programmed the synths is simply breath taking and convincing. I use this bundle in almost every production of mine!
Marc Romboy
( DJ/Producer )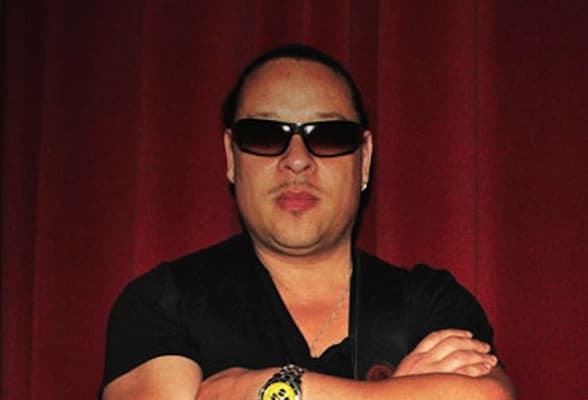 Artists Corner
I've been using Arturia products on a lot of projects. I put together shows in arenas and stadiums, and when I do that I need the sound to be much bigger than in a club. This is where Arturia products come in hand as they enhance the core structure of what I create for a show.
Lionel D. Jarvis
( Music Director )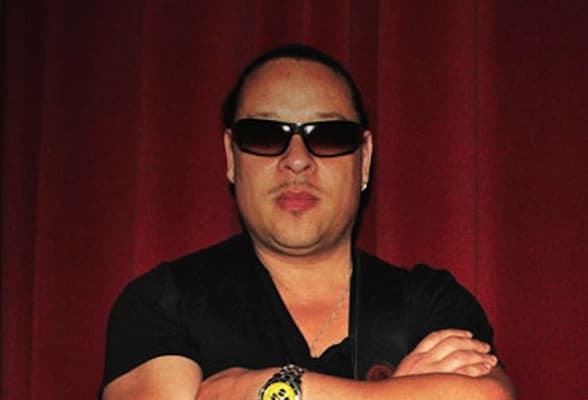 Artists Corner
Arturia's soft synth's are absolutely incredible sounding. The true to vintage keyboard sounds will blow you away. The ease of which you can use these soft synths is unbelievable.
Lionel D. Jarvis
( Music Director )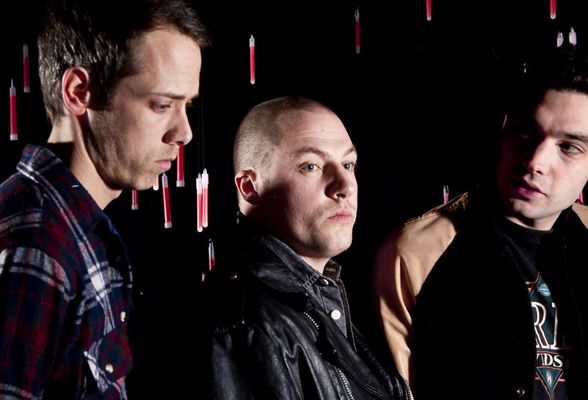 Artists Corner
V Collection just keeps getting better and better! That Mellotron V is absolutely killer! Instant vibes & inspiration. Bravo Arturia!
Liam Black
( The Qemists / Oversound )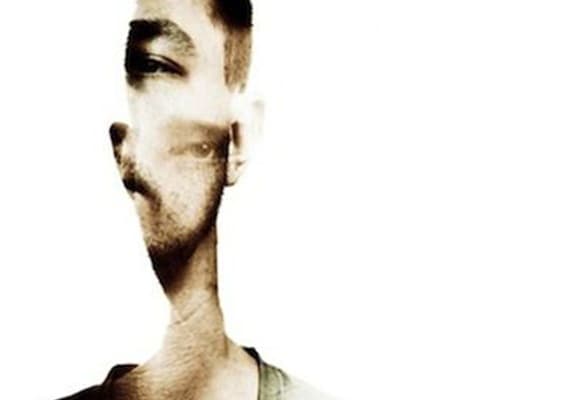 Artists Corner
Arturia provides one of the best sounding vst plugins available. even tho i have some of the real instruments like the jupiter8 or the MiniMg its much easier and faster to work with the arturia bundle, wherever you are, whenever you want and all this without any compromises in sound and function.
Kris Menace
( DJ/ Producer )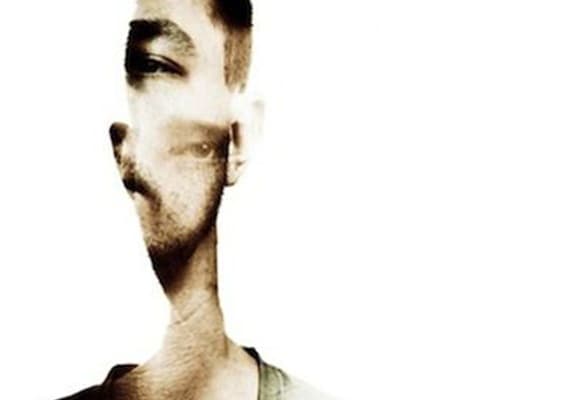 Artists Corner
The CZ-V is sounding fantastic and Analog Lab is on another level! Once again Arturia set a milestone with their latest V Collection.
Kris Menace
( DJ/ Producer )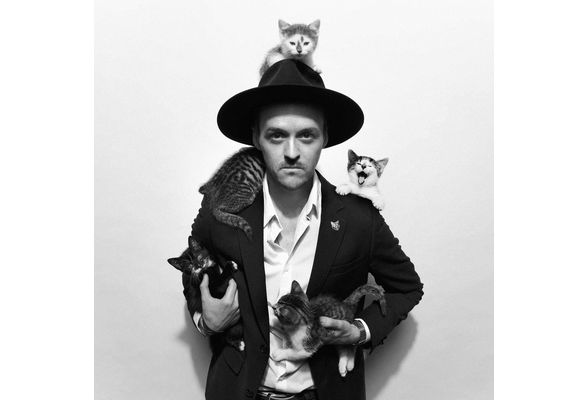 Artists Corner
While traveling, I had to do a session and used the Arturia DX7 / Mellotron setting. When I returned to my studio (with an actual DX7 and Mellotron) I went to replace it and couldn't tell a difference. I'm sure a lot of people say stuff like this, so go ahead and add me to the list. Because it's very real. It's black magic. I can't explain it.
JT Daly
( Songwriter / Engineer )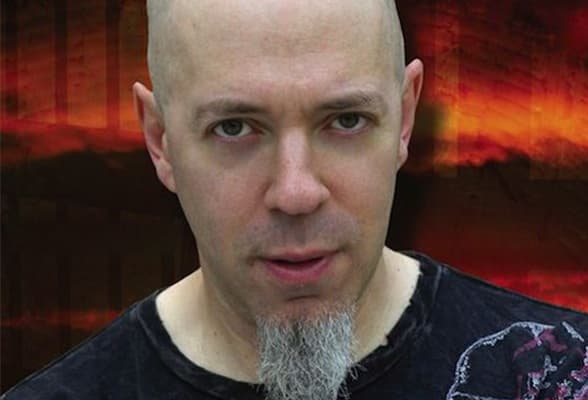 Artists Corner
I gravitate toward the Arturia plugins because they really give me the feeling that I'm indeed playing with the instruments I grew up with.
Jordan Rudess
( Dream Theater )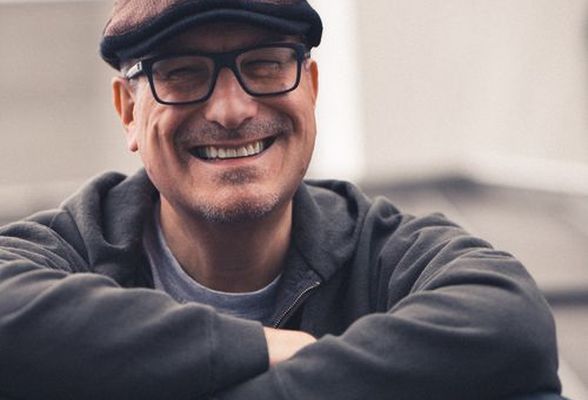 Artists Corner
I first used V-Collection synths working on our 'Modularity' record (String Theory) and it quickly became my go-to for analogue synths. At one point we brought a real Minimoog Model D into the studio but I wouldn't bother again. The virtual version sounds amazing. I love the CS-80 'Endless Lake' patch and used the Jupiter 8 and SEM for key parts on the Phoenix Point videogame. But it was the V Piano which turned out a very nice surprise - I'm very much a piano player and loving the Japanese Studio variant. Resizable UI is very useful in my set-up and the Analog Lab interface makes navigation a breeze. Love it.
John Broomhall
( Games Composer )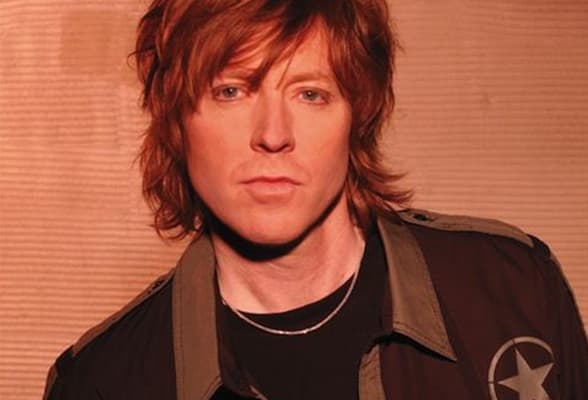 Artists Corner
I'm so excited to have Arturia's V Collection in my arsenal. With Foreigner I need access to a huge palette of sounds, especially vintage analog sounds. To have all these great vintage sounds with the control of a modern DAW is absolutely mind boggling. These synths will be all over every record I do for a while!
Jeff Pilson
( Foreigner )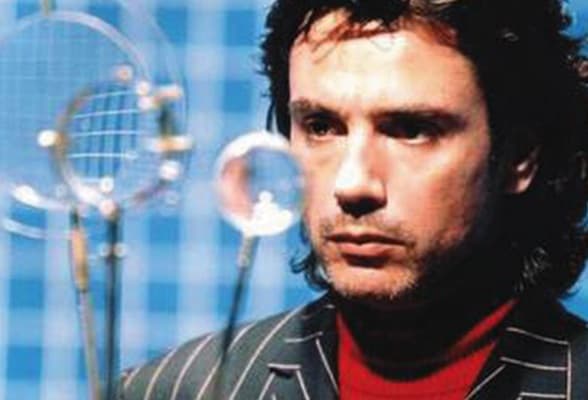 Artists Corner
All the synths made by Arturia have their own color and feel, and that's why they are so interesting. I've been using them all regularly for 10 years in all my works. They are now part of my sound palette.
Jean-Michel Jarre
( Producer - Composer )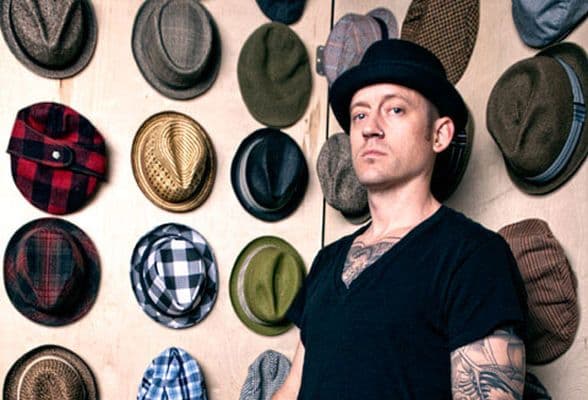 Artists Corner
Whether I'm playing live or in the studio, something from Arturia's V Collection always ends being used in the finished track! I own most of the original keyboards in the V Collection and to be honest, they collect dust now. Arturia has nailed these classic analog synths! It is a must have in my opinion for any keyboard player to have!
Jason Freese
( Green Day )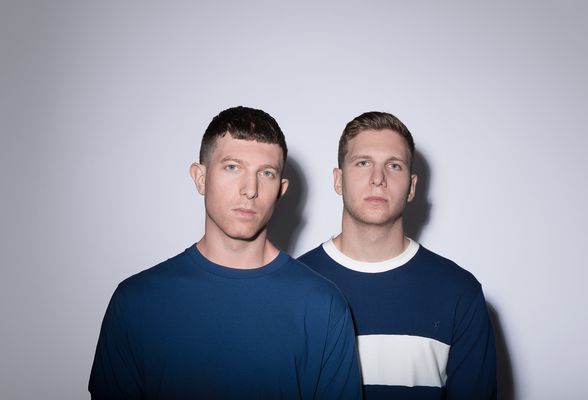 Artists Corner
There is so much scope to create any sound you want with the V Collection.
Icarus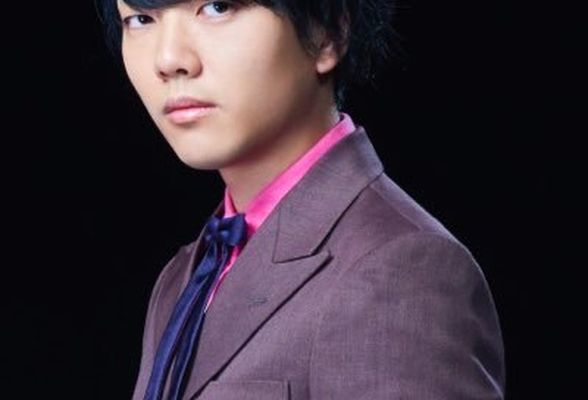 Artists Corner
When I want to use vintage synth sounds, I pretty much always turn to Arturia V Collection.
Hideya Kojima
( Producer / Songwriter )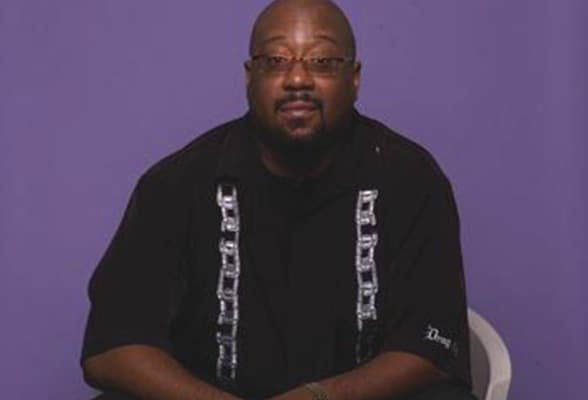 Artists Corner
The Arturia soft-synth's are the best sounding that I have used. The realism is incredible, they sound as good as the originals and being able to save patches saves so much time. I use them with Logic Pro 8, for sequencing ideas and most of the time the Arturia synth's make the final mix.
Herman Jackson
( Jazz composer )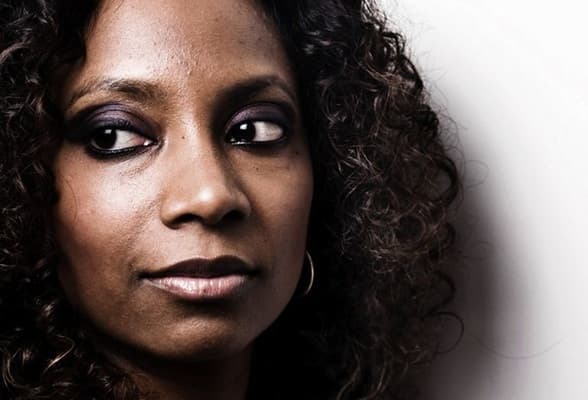 Artists Corner
Arturia's V- Collection is an absolute must in my Soft Synth Collection - having so many classic synths available at my fingertips is astonishing.
Hannah Vasanth
( keyboardist )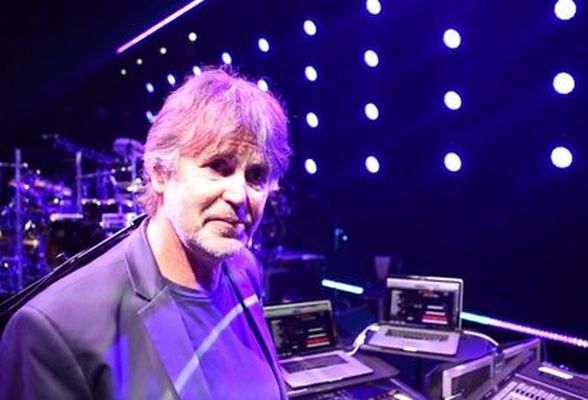 Artists Corner
I tend to judge synths on their usability and intuitive programability. The CS80 V is a favourite and even though I have the real thing here, it's not always useable (tuning) and the plug-in has vastly extended possibilities. All in all it's a great collection… sonically and visually it's really fun to use.
Guy Fletcher
( Producer / Engineer )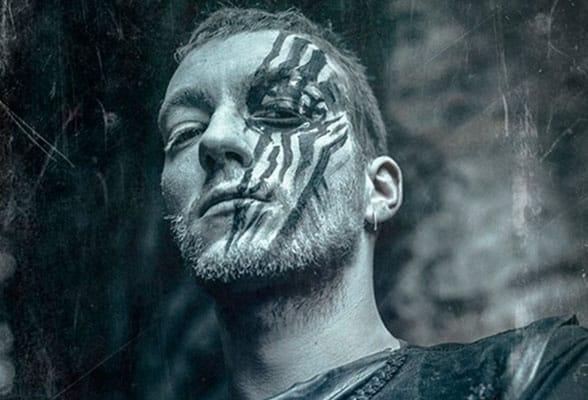 Artists Corner
Whether you're a producer of a touring musician and saving space is your goal while maintaining quality at its highest, V Collection is the ultimate battles station that has it all..
Gojko Mari?
( Welicoruss )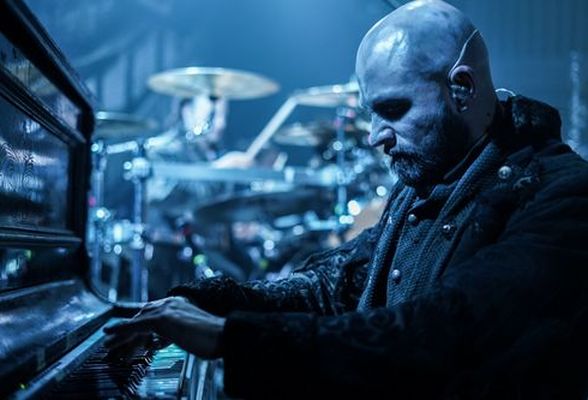 Artists Corner
The whole bundle literally blows me away. It's the most extensive and realistic collection of vintage keyboards I've ever seen.
Francesco Ferrini
( Fleshgod Apocalypse )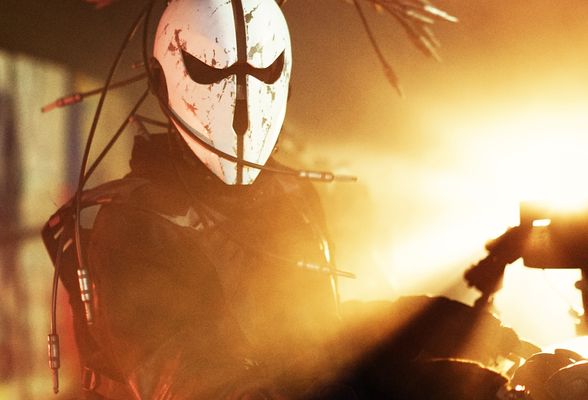 Artists Corner
I couldn't be happier about the addition of the CZ V and the Synthi V to the V Collection. I started making patches and fell in love with both of them instantly! Arturia once again proves why they are the kings of the synthesizer plugin market. Thank you so much for this!
Federico ?greda ?lvarez
( Zardonic )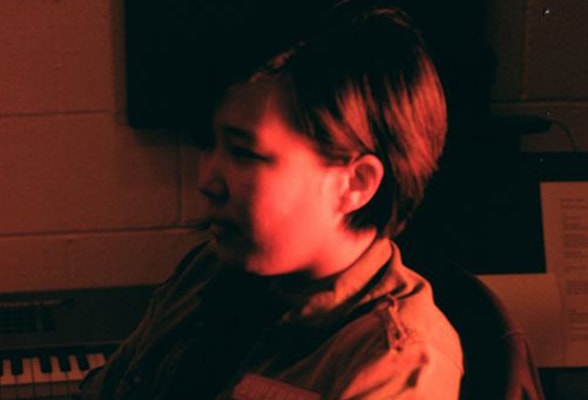 Artists Corner
Arturia is the best at capturing the original sound from iconic synthesizers that have been used in so many hit records.
Ester Na
( Producer / Songwriter - Willow Smith, Mary J. Blige, Aloe Blacc )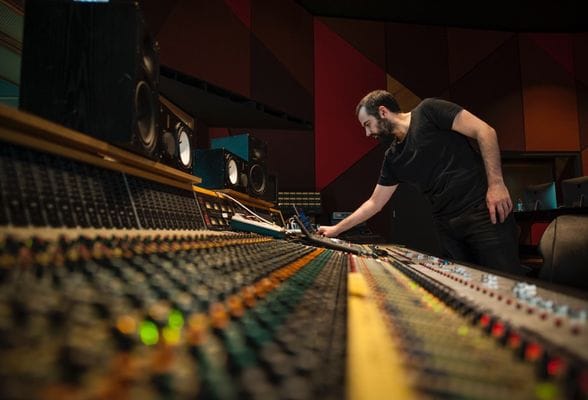 Artists Corner
It is all about getting inspired by a sound or a melody, and Arturia has got it right. Especially the Prophet 5 and the Mini V, tons of possibilities and vibes for days!
Emiliano Caballero
( Producer / Engineer )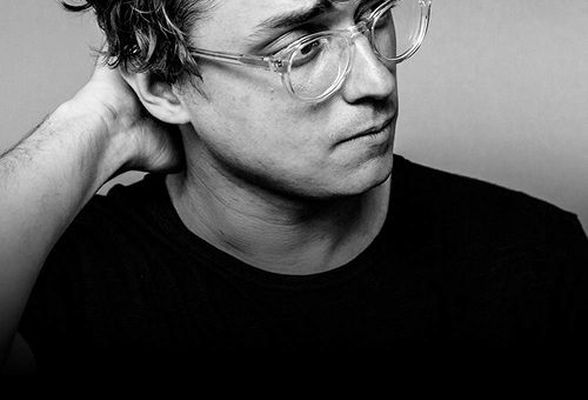 Artists Corner
Jup 8-V makes it onto the songs often. I also love making strangeness on the ARP 2600, and of course the Prophet V.
Elliot Moss
( Singer / Producer )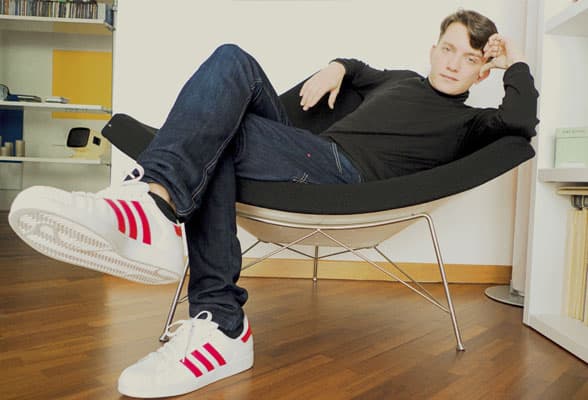 Artists Corner
I've been using Arturia's synths since they launched their first soft synth back in 2003. I own both software and original hardware for most of the replicas they made (Mini-V, Arp 2600, Prophet 5 and so on) , and I can say the only difference is that my original hardware needs maintenance every 6 months while the plugins are still working with no issues since 2003!
Dusty Kid
( Producer - Composer )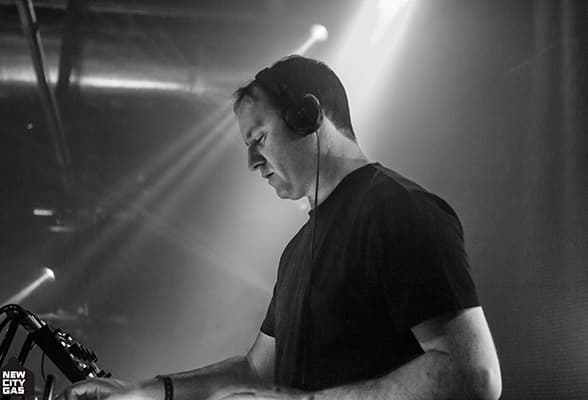 Artists Corner
The V Collection is a big part of my on the road set up. Just the vast amount or brilliantly modeled synths at my disposal is amazing and played a big part in the recording of Scene Delete.
DJ Sasha
( DJ/ Producer )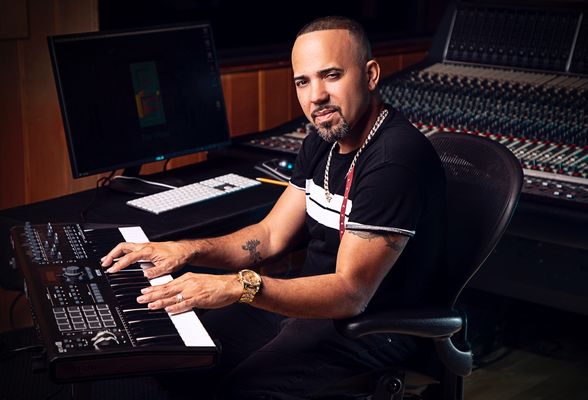 Artists Corner
Somewhere between the speed of light and the speed of the sound, lives the speed of creativity. As a producer, Arturia's V Collection gives me the ability to create without interruption, inspire without limitations, and meet the music industry's flurry of unrealistic deadlines.
Devine Evans
( Composer, Producer, Songwriter, and Engineer )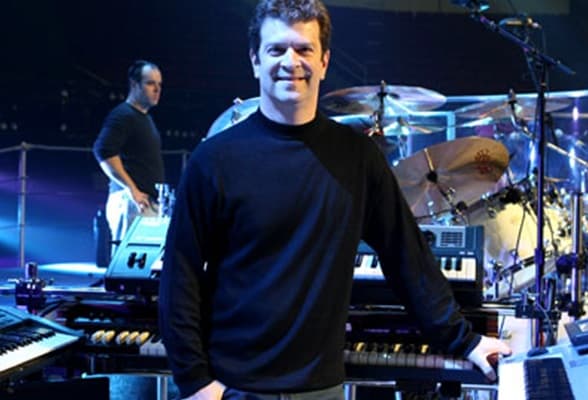 Artists Corner
Arturia's V Collection is the best sounding collection of software synths I?ve ever heard. From the oscillators to the filters to the envelope generators, every nuance has been captured and the true analog character of each synth is exactly like the original.
David Rosenthal
( Billy Joel )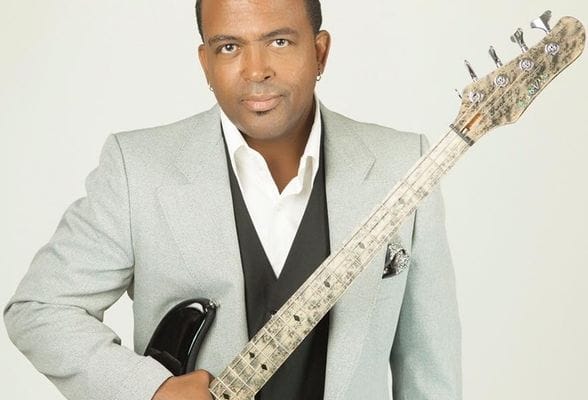 Artists Corner
The majority of the sounds on my top ten Billboard album "Here To Stay" came directly from the V Collection. The new V Collection 6 is so complete I won't need anything else for my next record
Darryl Williams
( Composer / Bassist )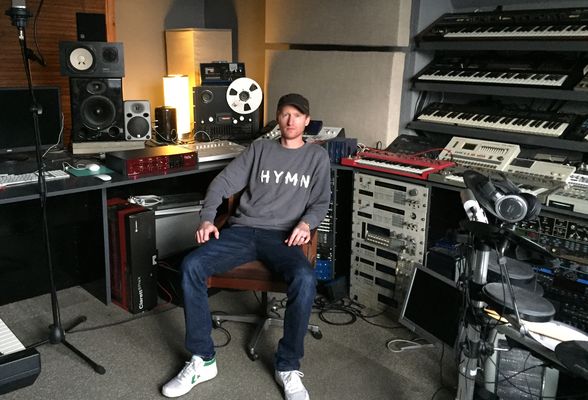 Artists Corner
The quality of the synths in V Collection is outstanding. The sheer depth and warmth of them makes them a pleasure to use. They really cut through the mix, just like their original analogue counterparts. I'm lucky enough to own some of the originals and the closeness in sound and character is astonishing.
Da Sunlounge
( Sound Designer )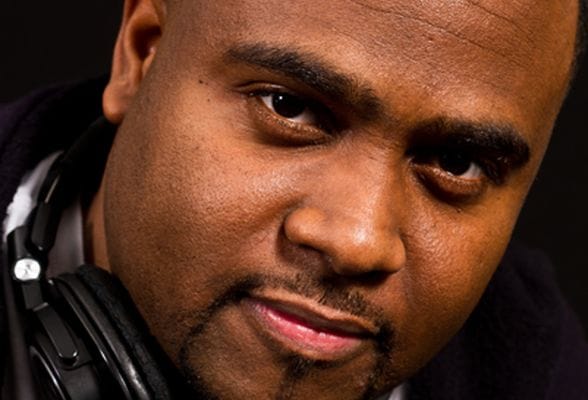 Artists Corner
I used the V Collection on acts such as Mindless Behavior, Eminem, LeAnn Rimes, and most recently for my arrangements on the JJ Lin 2018 world tour.
D. DoRohn Gough
( Keyboardist / Producer )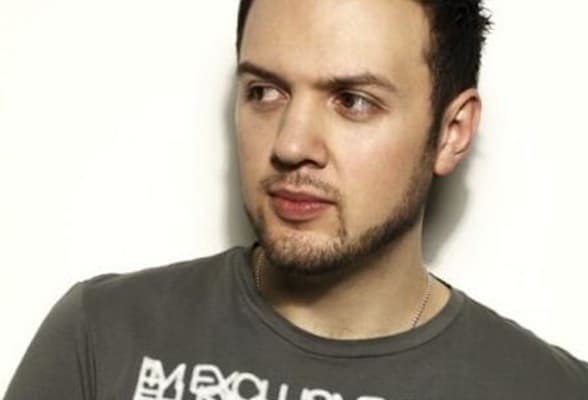 Artists Corner
I think you'll struggle to find a better value bundle than the V-collection. I bought it over a year ago, and ever since then, it's the first group of plugin synths I turn to for inspiration. There is such a broad choice available, it's difficult to run into writers block with this under your belt.
Chris Lake
( DJ/ Producer )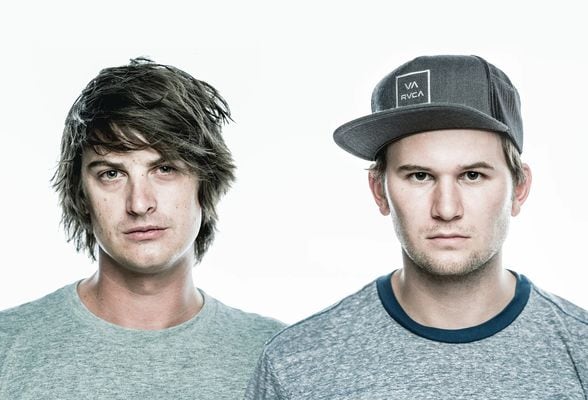 Artists Corner
We are loving the new additions to the V Collection! The fact that they did not just perfectly remodel the classic gear but also add really powerful features like multi-stage envelope generators and complex routing options really open up possibilities that aren't possible in the hardware real Time to create vintage sounds with a modern twist!
Camo & Krooked
( Producer )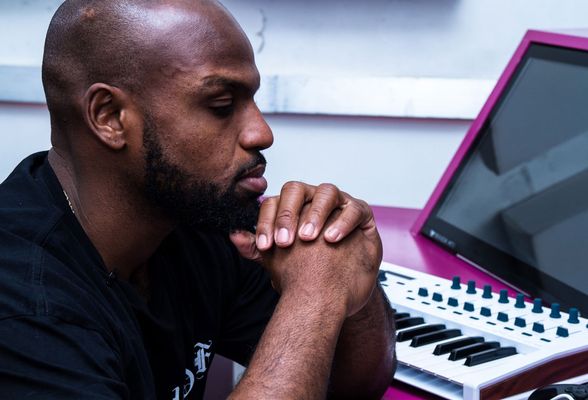 Artists Corner
V Collection captures the vibe within the first few sounds you select. I usually have to shuffle through a bunch of sounds to find good textured sounds.
Big Duke
( Producer )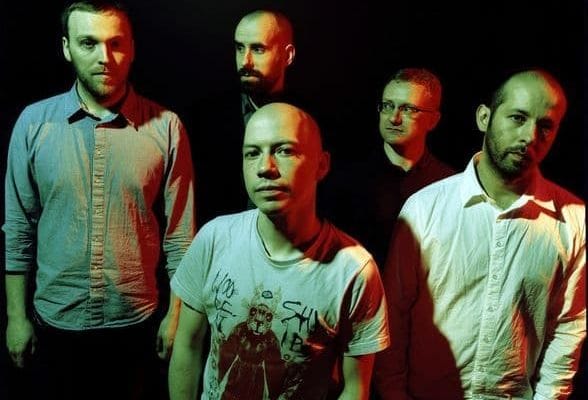 Artists Corner
The V Collection is like a permanent xmas for anyone into synths and pianos. The modelling is incredible and it's seconds rather than hours before you find yourself coming up with really good ideas for songs. Some of the models are also going to be fantastic for sound-design too so I'm really, really happy with it all
Barry Burns
( Mogwai )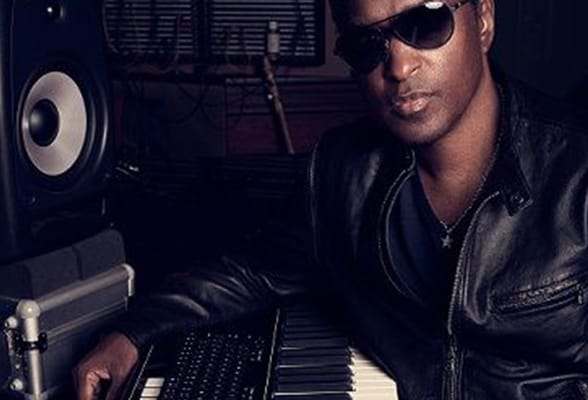 Artists Corner
It's like taking a walk down memory lane
Babyface
( Grammy Awarded Producer )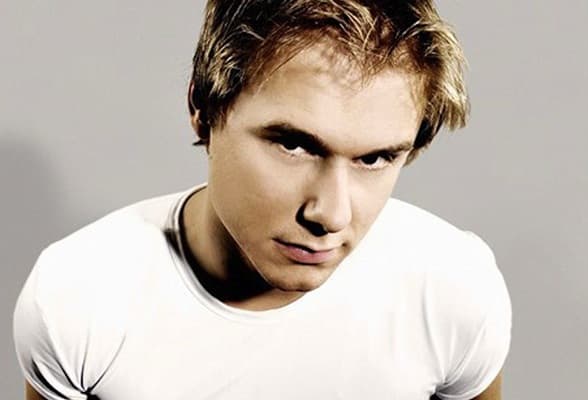 Artists Corner
I've been making dance music ever since everyone still had their old synths connected via MIDI to their Atari. Times have changed but I still look for that old analog sound. The Arturia synths come awfully close the original sound but without the hum and unwanted noises. They give you all the advantages of a plugin. The V Collection is now an essential part of my set up.
Armin van Buuren
( DJ/ Producer )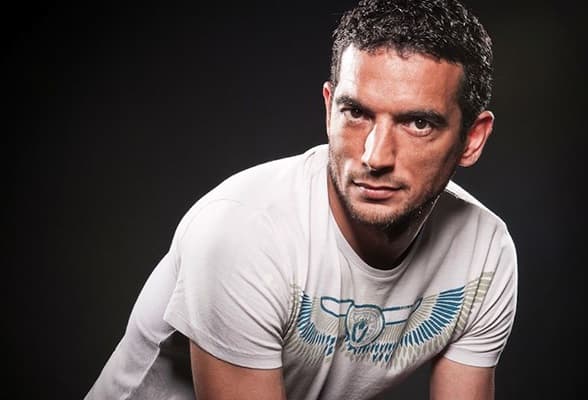 Artists Corner
What I really appreciate about Arturia, are the sounds they developped for their synthesizers and their incredible realis The pads are impressive, they give true dimension to the track you're building. The ergonomy is brilliantly conceived and thought through, offers easy access and tons of possibilities to the user. ARP2600 V, CS-80V & the Mini V are must have synths !
Antoine Clamaran
( DJ/ Producer )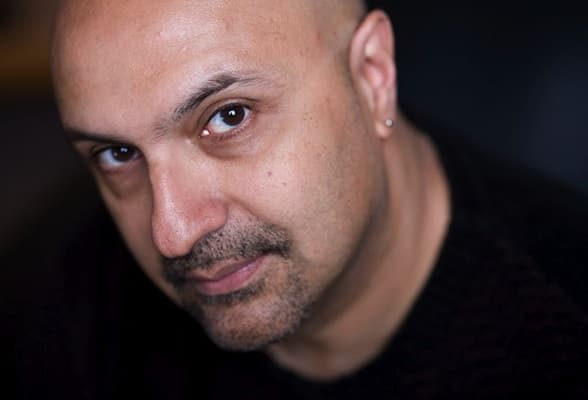 Artists Corner
Vintage synthesizers have always been my favorite tools but they could never keep up with my film score deadlines ...until now. Thank you so much Arturia.
Amin Bhatia
( Score Composer )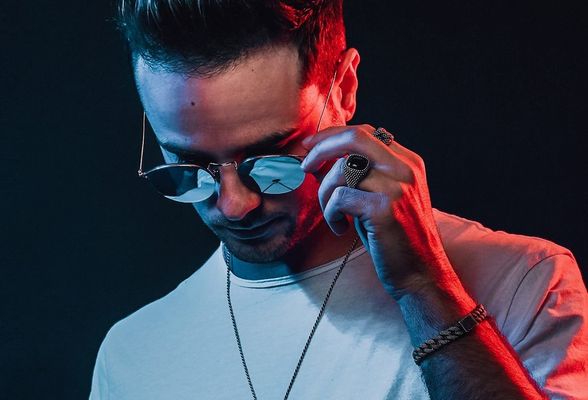 Artists Corner
Love how it integrates seamlessly with my DAW and let me fly through these 8000+ sounds from the Analog Lab with a single knob
Alawn