Casio's mid-'80s digital synths were light on price and big on sound. One listen and you'll be really big on the new, improved CZ V.
Like you, we love synths of every flavor. That's why we just had to recreate the true essence of Casio's patented phase distortion synthesis that made their CZ series so popular. You don't need to understand how phase distortion works—just let your ears tell you how cool and unique it would sound in your music.
As you've come to expect from all of Arturia's V Collection, our enhancements transform CZ into an even more formidable sonic force that can transform your music.
All the presets you need
Access a full library of great sounds from world-class designers the moment you launch CZ V.
Unlike the hardware version, CZ V can store an infinite number of sounds—and we've put together a great collection to inspire you immediately. Arturia's universal library system let you search and organize patches according to categories and tags. With more than 450 presets covering a whole host of zingy bass, lead, key, and pad sounds, CZ V will add some inimitable bite and edge to your tracks. CZ V can even import SysEx patch data from Casio CZ-series hardware so you can access your favorite presets from your own library or those available from decades of user posts.
Now it's time to elevate your music to a new cruising altitude with CZ V's, producing and performing tomorrow's music.
Sound Corner
Discover the sound of CZ V. The CZ series is to phase distortion what DX7 was to FM. Although similarities can be found between the two worlds, phase distortion is way more simple to program, and usually resulted in smoother sounds. The DCW (Digitally Controlled Waveform) parameter, controlling the amount of phase distortion, morphs the sound from a sine wave to a destination waveform, giving the synth its signature, and making it the perfect companion to infuse 80s digital tone in your sounds.
Sound Corner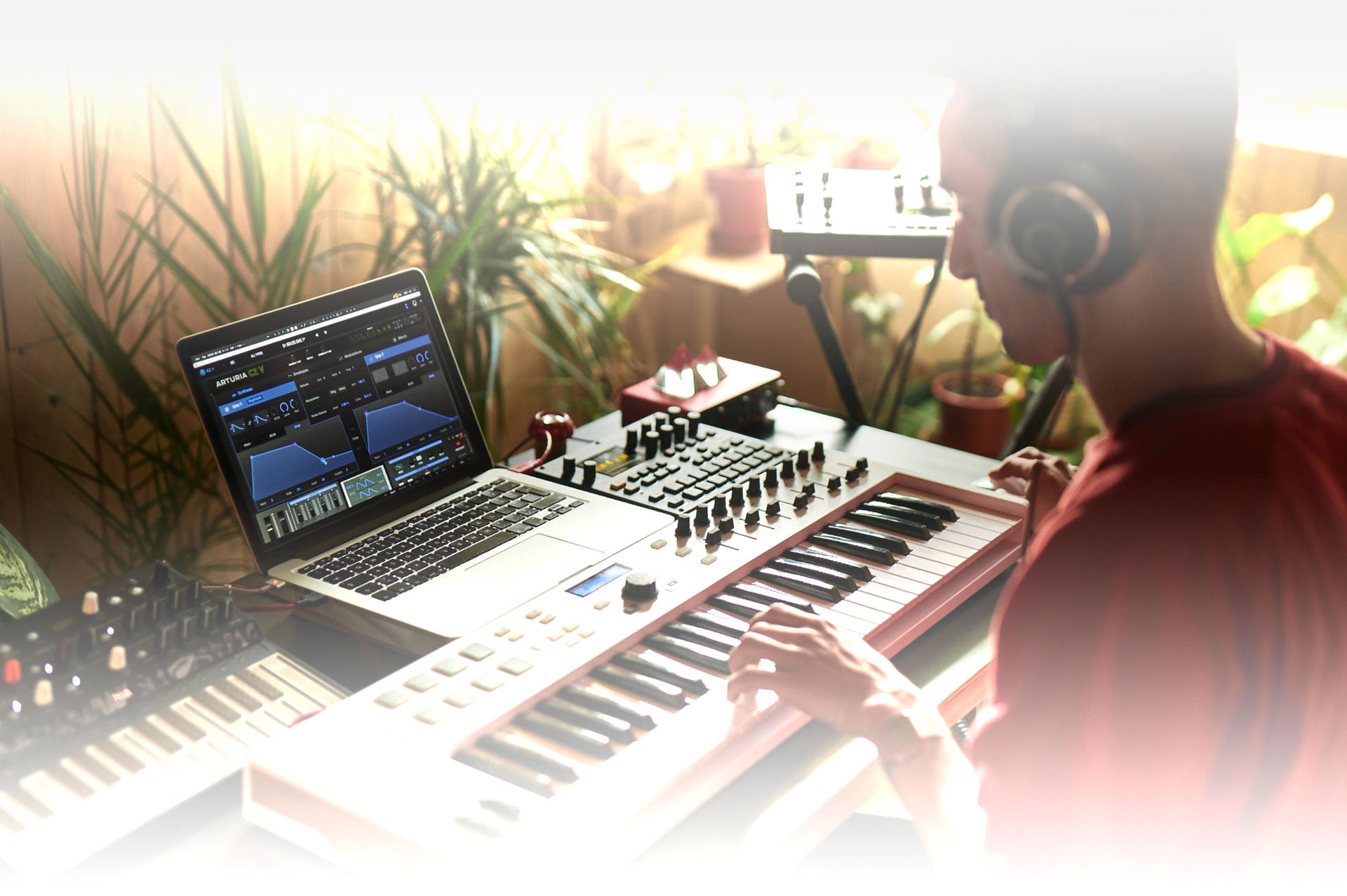 Arturia Software Center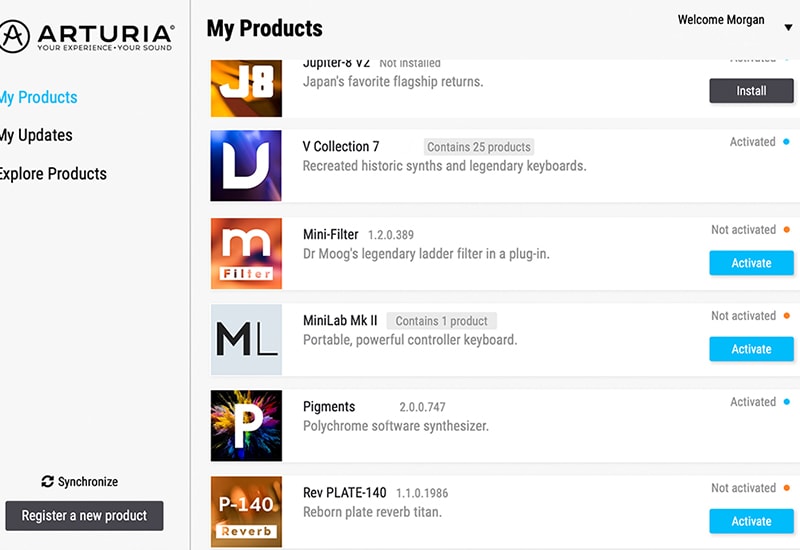 ASC is the central software that elegantly manages all your Arturia software licenses. It activates your licenses and synchronizes them across multiple devices (you get five instances with each instrument license). ASC also notifies you of updates and downloads the You can even easily learn about new products, download demos versions and purchase the full products. Simple.
Download the ASC
Included in V Collection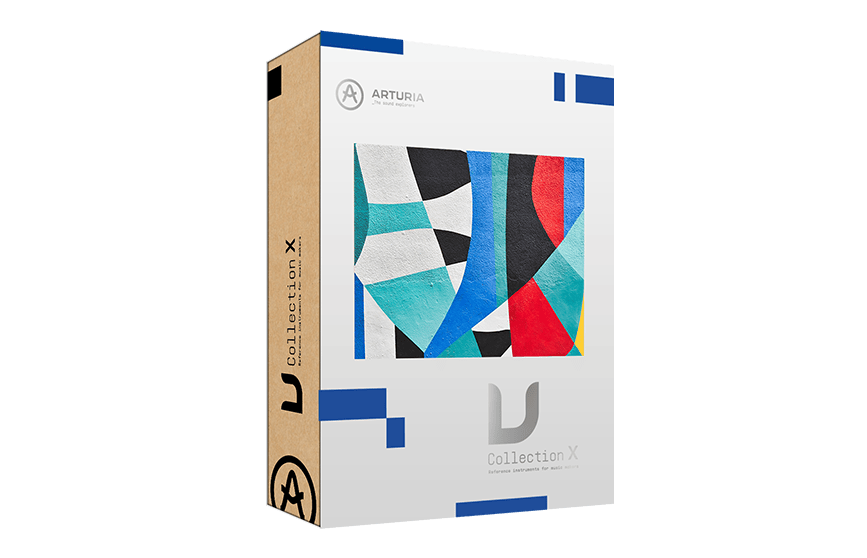 This instrument is also part of the V Collection -your complete dream line-up of the legendary synths, organs, pianos and more that made keyboard history. They're modeled with the most advanced technologies for authentic realism, and enhanced with new creative options. Whether you use it as DAW plugins in the studio or standalone at gigs, V Collection puts the greatest keys of all time at your fingertips for instant inspiration.
Learn More
Main Features
Two synthesis lines and independent noise source
All CZ-101/CZ-1000 original parameters
8 original waveform and custom waveform editor
Original CZ SysEx import
CZ, DADSR and Multi-Segments envelopes (syncable and loopable) to control pitch, DCW and amplitude
2 Modulation envelopes
4 assignable macros
Advanced modulation matrix
A Sample and Hold module, 2 LFOs with 6 waveforms, 3 sources combinators and an Arpeggiator
4 FXs slots that can be routed in serie or per synthesis line
A synthesis line state viewer for real-time feedback
Emulation of the original CZ DAC
32 voices of polyphony
Up to 8 voices of unison with unison detune
Over 400 factory presets