You've always wanted to paint with sound. Now you can with the Buchla Easel V.
One look at the Buchla Easel V and you know this is a different beast. In fact, it makes you think differently about sound right from the start—and the soundscapes you can design with it are as unique as the front panel array. To put that experience at your fingertips, we meticulously recreated the rare 1973 Buchla Music Easel right down to the component level. As you've come to expect from our other V-series instruments, we've gone the extra mile by designing in an enhanced feature set including polyphony, innovative new modulation/control sources, step sequencer, effects, and more.
If you like to paint outside the lines, Buchla Easel V is the perfect artistic tool for you.
New control, new inspiration
Electronic music is as much about expression as it is about sound generation—and Buchla Easel V delivers new expressive capabilities beyond your wildest dreams.
We've dramatically expanded the functionality of the original Music Easel while respecting the instrument's unique personality and design philosophy. One click reveals all the new additions. The Left Hand section provides five full-featured Function Generators individually routable to any of 76 modulation targets. The Right Hand section gives you a modern step sequencer with innovative options. Gravity is an X/Y grid that uses the physics of a bouncing ball influenced by attraction, repulsion and collision with objects to generate unique, unexpected modulation signals. There's also a two-slot Effects section for additional processing and animation right inside Buchla Easel V.
New additions to Buchla Easel V give you the power to create and perform complex, exotic sounds that were simply impossible until now.
Sound Corner
Arturia Software Center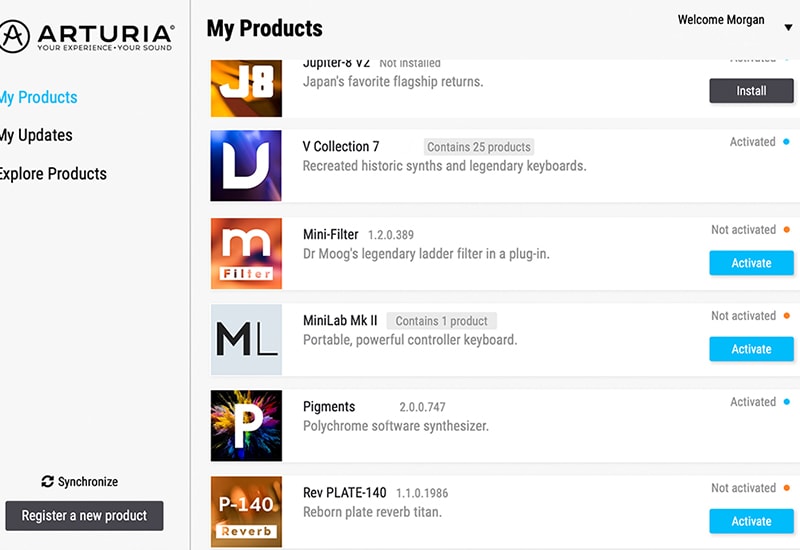 ASC is the central software that elegantly manages all your Arturia software licenses. It activates your licenses and synchronizes them across multiple devices (you get five instances with each instrument license). ASC also notifies you of updates and downloads the You can even easily learn about new products, download demos versions and purchase the full products. Simple.
Learn More
Download the ASC
Included in V Collection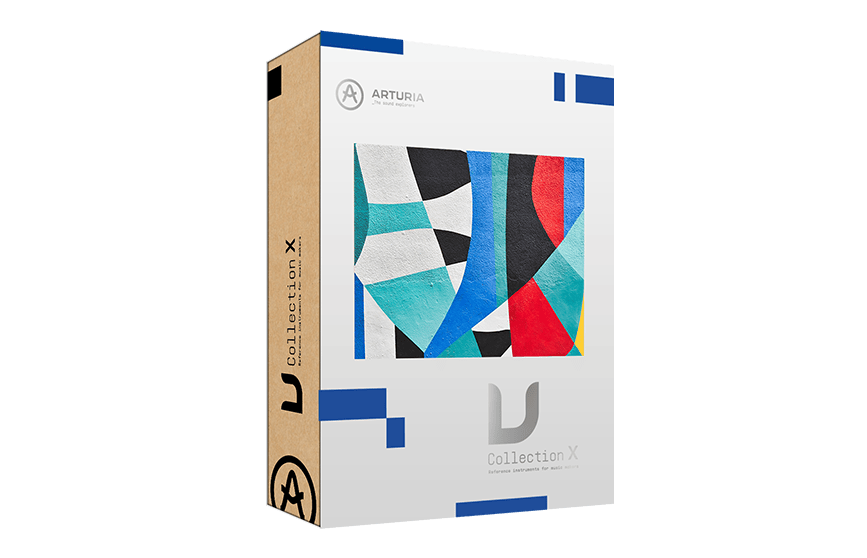 This instrument is also part of the V Collection -your complete dream line-up of the legendary synths, organs, pianos and more that made keyboard history. They're modeled with the most advanced technologies for authentic realism, and enhanced with new creative options. Whether you use it as DAW plugins in the studio or standalone at gigs, V Collection puts the greatest keys of all time at your fingertips for instant inspiration.
Learn More
TAE? Powered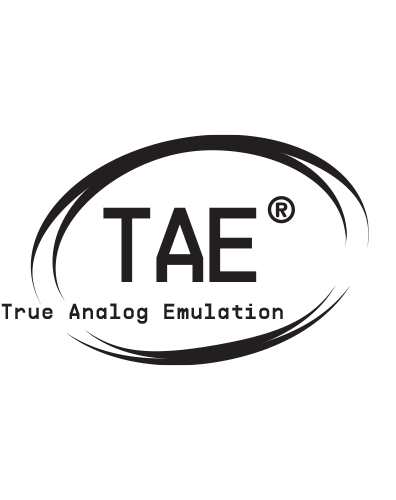 TAE? "True Analog Emulation" is Arturia's exclusive technology that accurately reproduces the defining sonic qualities of analog synthesizers. It recreates the characteristics of analog oscillators in amazing detail, transparency and clarity, as well as the exact properties of the analog filters that give each classic instrument its unique sound. Soft clipping adds even more punch and presence. TAE? is primarily what makes our virtual instruments indistinguishable from the originals.
Learn More
Main Features
A component-level model of the Buchla Music Easel
Complex and Modulation oscillators, dual Low Pass Gates, output section with spring reverb modelling
Modulation sources perfecly reproduced : 5-step Sequencer, Envelope Generator, Pulser
Semi-modular architecture, color-coded routing and cables
Enhanced functionalities, synchronizable Pulser and Clock, Oscillators quantization
Left Hand modulation sources to create multi-point envelopes and LFOs. Add randomness and smoothing to the modulation
Right Hand step-sequencer module
Gravity XY modulation source. Control the sound with the movement of a projectile flying among planets and worm holes!
10 effects, Phaser, Flanger, Chorus, Overdrive, Delay, ...
Control on the Vactrol modelling for fast, medium or slow response
Up to 4 voices of polyphony
256 factory presets